You can also use Banana Accounting to set up budgets and financial planning.
You have a choice between two approaches:
The Plan of Accounts
Planning will use exactly the same Chart of Accounts that has been set up in the Accounts or Categories table.
You can view the Balance Sheet and the Income Statement directly in the Accounts and Categories table, with current balances and budgeted amounts.
The structure of accounts and groups can be customized at one's discretion, by editing, adding, deleting, and creating accounts, groups and subgroups.
You are also able to use cost and profit centres, segments as well as accounts for customers and suppliers.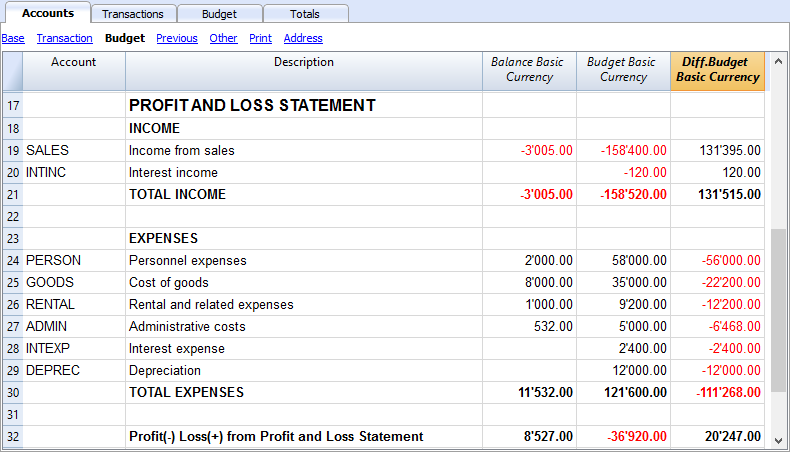 The Budget table
Planning is prepared by entering transactions in the Budget table. This like keeping your account records, but they're about the future.   
Recurring operations such as rent are indicated only once, by setting the repetition option and a possible end term.
The annual sum is displayed in the Total column.
You can add as many rows as you wish, for the current or following years, make changes or modifications at any time.

Reports available
Almost all possible reports for accounting, are available.
Choose the calculation period and display the Budget column.
Balance sheet preview
Liquidity, final and intermediate balances are accurately displayed for you.
Profit and Loss statement
You will know your expenses and revenues for the different periods and whether there will be a profit or a loss.

You are able to analyse each item in detail thanks to the account card.

You can determine the projection period

.

You can choose the subdivision by months, quarters, years.

Compare the estimate with the actual figures.

Use the cost centres to get details about individual projects or geographical areas.

Create reports and save the presets to be called up whenever you need.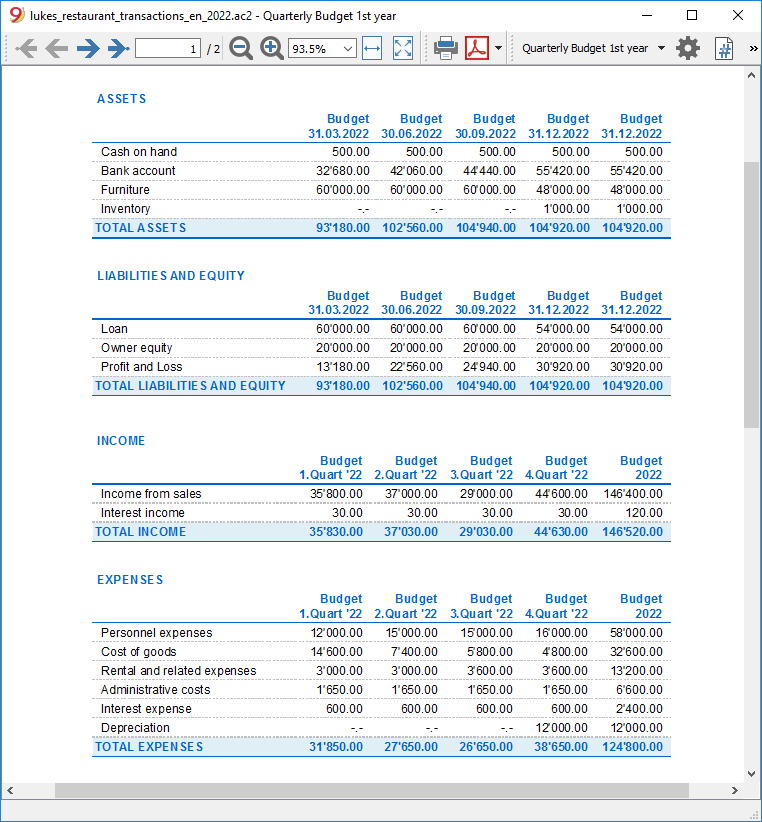 Advanced planning functions
Use quantity and prices for transactions in your budget

Use formulas for automatic calculation of interest, depreciation and taxes.

Create your own calculation functions with Javascript

.
Examples of available reports
Plan with monthly subdivisions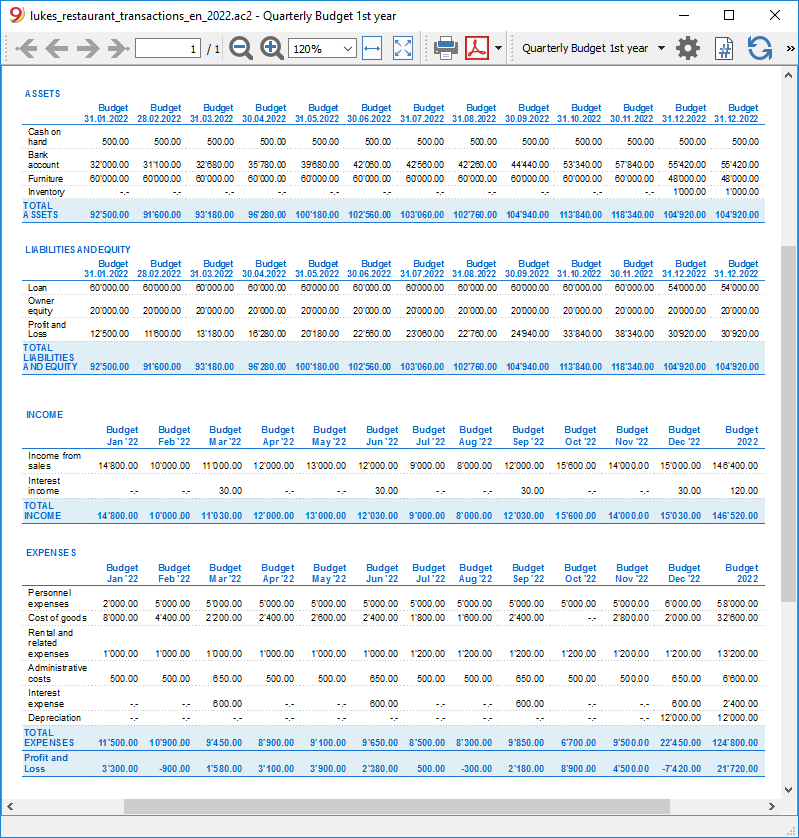 Financial plan for 4 years with annual subdivisions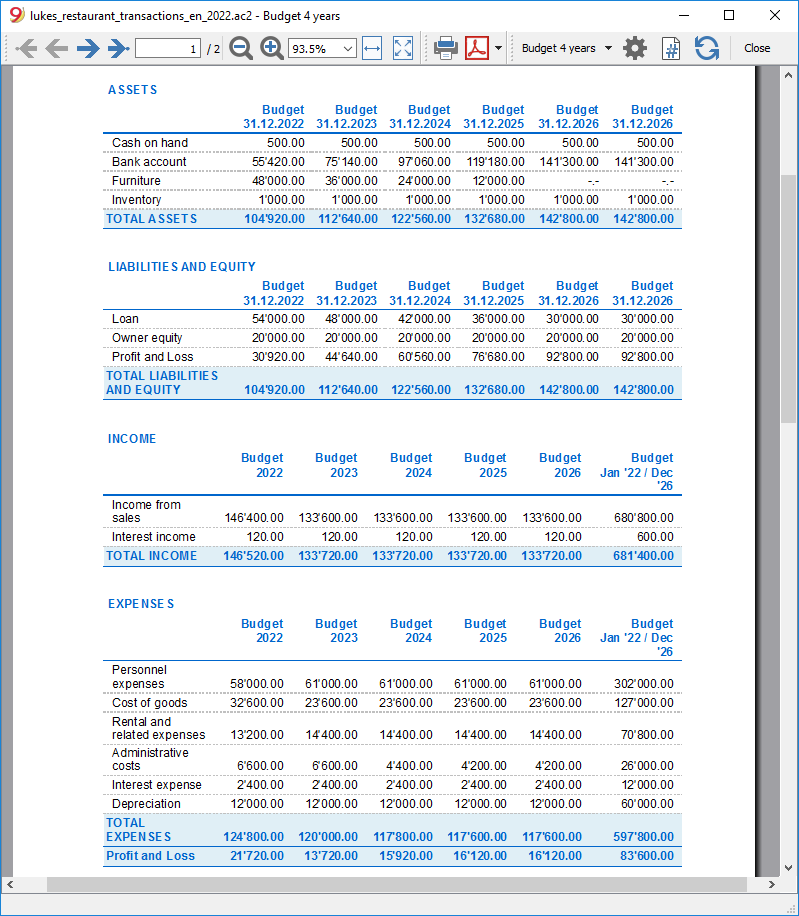 Account card with details of future movements
This allows you to check which elements are affecting liquidity in detail.
For making changes, return to the Budget row by double-clicking on the row number.