Seamless library management
Managing collections of books or valuables is not easy. With Banana Accounting you can easily keep library records, readers database and library staff organized. Quick and efficient.
The digital way to library indexing:
Easily set up and run a school library system
Custom private library or study indexing
Instant data import, export and print
Quickly manage members, books and loans
Easily create and handle library entries
Instant library catalogs
Organize collections of books your way. Just enter the ISBN then leave Banana Accounting to import book details from Google automatically. Copy/paste lists of items from your favorite apps or Excel. Rank publications according to criteria or categories you choose.
Are you looking for something in particular? A quick search by title, author, keywords, user or user group would do.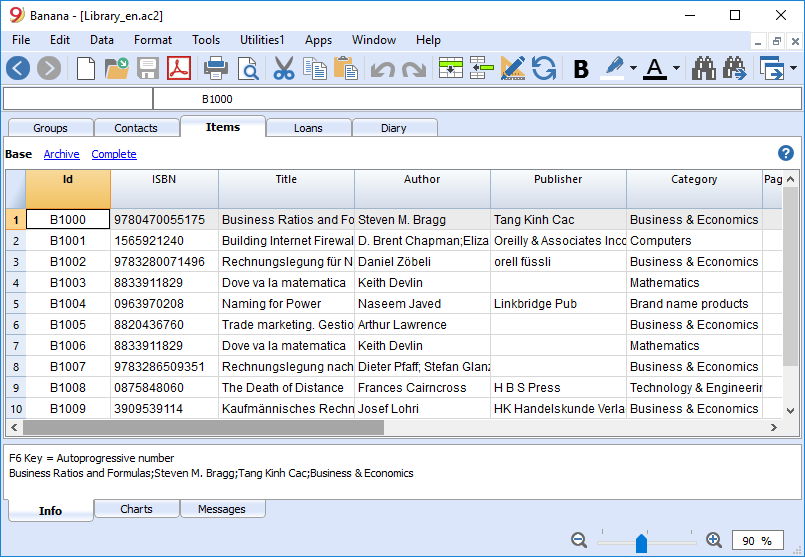 Track book loans with a few clicks
Split readers into groups, then update their personal info in a safe environment. Banana Accounting speeds up your librarian tasks with fast book loans and returns processing. The archiving feature filters data, allowing you to see only checked-out books.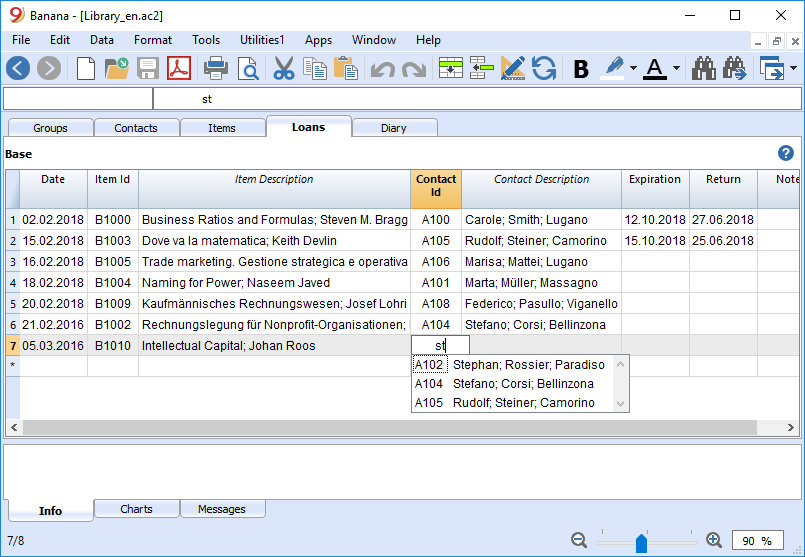 In-house & staff diary
Use the Diary table to smooth internal planning and specific notes. Link comments to a specific team member, set up working shifts, post updates or create task lists.
Each row has columns for date, description, expiration and creator's contact Id, so feel free to arrange information as you wish.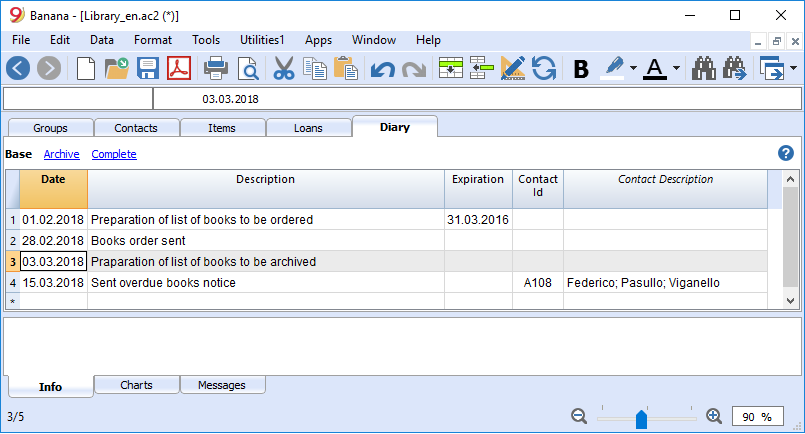 Special printouts
If you need a wider picture, then sort your data, export to excel or save it to PDF. Printing everything you see on your screen takes just a few seconds.
With BananaApps, you can access specific library printouts, including complete publication catalogs saved as pdf or an up-to-date list of unreturned books. You can also print labels with the book code and labels for the return form inside the book.