Simple transactions
Simple transactions are the ones regarding two accounts (one Debit account and one Credit account) and entered in one single row. Each transaction has its own document number.
Example: withdrawal of 350.- USD from the post office account.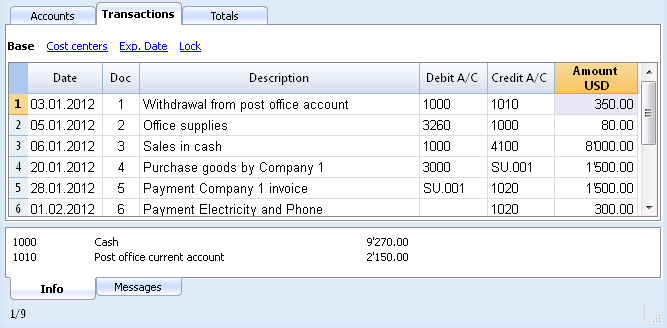 Composed transactions
Composed transactions have to be entered on several rows. The user should enter one account per row and there can be several counter parties in debit and/or credit.
In this case the same document number is used on all the transaction rows.
Example: payment of two different bills (electricity and telephone) from the bank account