VAT management
Enjoy the simplicity of automatic VAT calculation and VAT summaries. It's so much faster AND error-proof. Various pre-set templates with VAT allow you to get started in no time at all.You only need to worry about one question: how will you spend the time you saved?
Join us to simplify VAT management!
We make VAT management a breeze with
Customizable VAT parameters
Speedy data entry
Great-looking reports
Geo-specific VAT settings available
Streamlined processing
Fully customizable
Just set the VAT calculation parameters in the VAT Code Table and watch it work. The beauty of our VAT suite is that it supports any kind of VAT or sales tax with rate, gross amount calculation, partial deduction, account breakdown. You name it.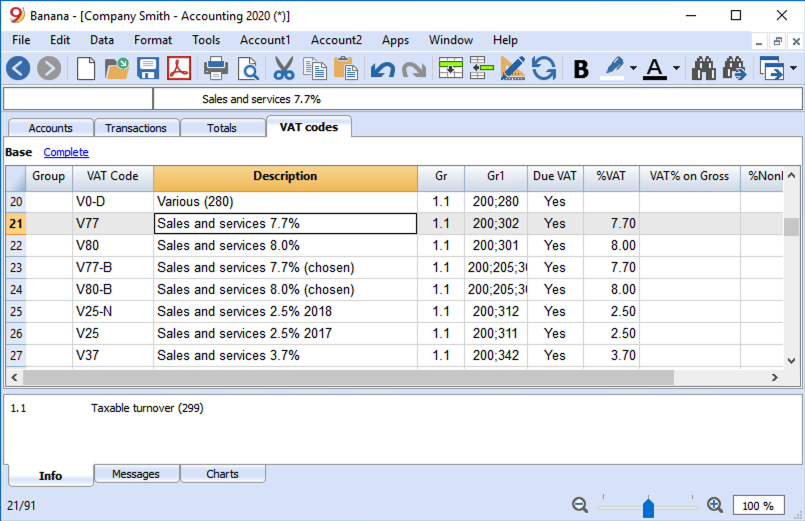 Quick data entry
When registering, just state the VAT code and the program will automatically break down and record VAT in the right account. For reversal operations, use the VAT code with the minus sign and our software gets it done. Each account can be linked with a VAT code to speed up the process and, Yes! Save even more time.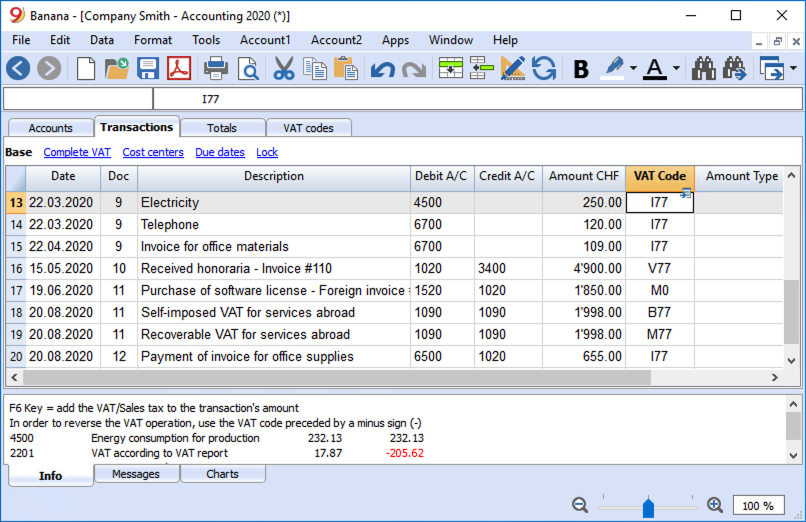 Beautiful reports
For accurate overviews, you can choose a time frame and see the VAT total by code, percentage, group or registration account. Keep your VAT accounts summaries updated at all times. A wide array of data, nicely packed and ready to help you plan the next business move.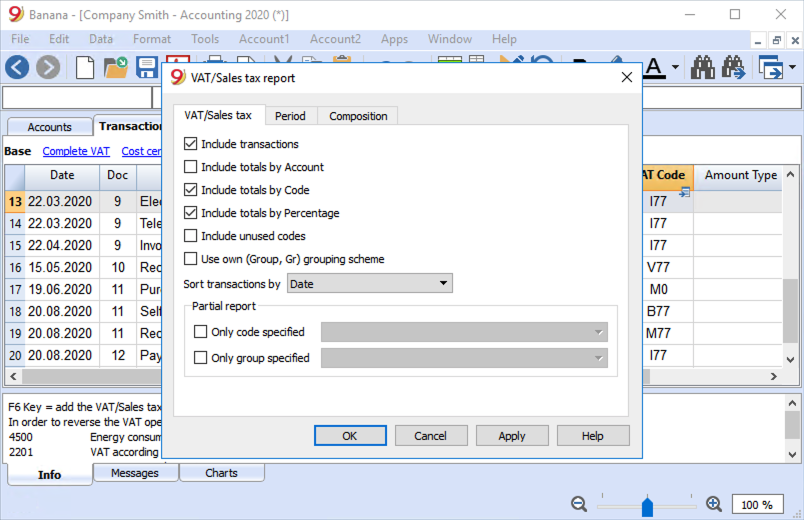 National VAT solutions
Enjoy country-specific default settings such as VAT table templates with ready-to-use national rates and parameters.Our specially developed add-ins generate reports where the VAT data is summarised and can be exported following the nation's tax authority strict format requests. Once ready, just send them and you're done.