Do you wish to take the most of the advantages of double-entry accounting, for instance to know how much your company has spent for specific purposes and to obtain the detailed Balance Sheet and Income statement that is to be presented to the tax authorities? With Banana Accounting you can learn the principle of this accounting method intuitively, by simply working with the program.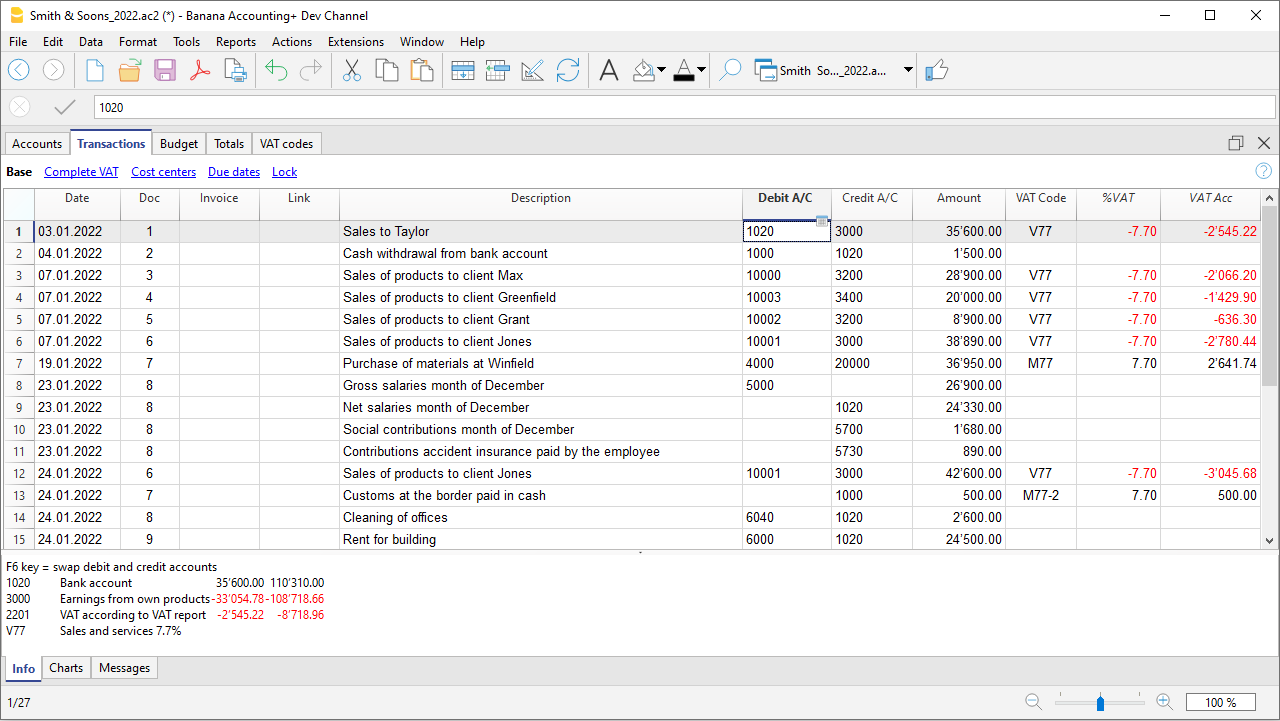 Benefits of double-entry accounting
Double-entry accounting is the professional method to manage accounting according to international rules (Debit and Credit) and the preparation of the Balance Sheet and Income Statement, which will allow you to:
Meet the professional criteria of your company autonomously, where accounting is required by law.
Access important additional information: for example how much your company has spent on specific transactions or how much liquidity it has available.
Better measure and analyze the financial and economic situation, thanks to indicators, and make more effective decisions as a consequence.
Have a better interaction with your accountant, who like many professionals, works with the double-entry method. You will be able to exchange your accounting file with him and the audit will be much faster, which will save you money.
Start with double-entry in Banana Accounting
The Excel-like interface of Banana Accounting makes learning double-entry accounting more practical, which is one of the many reasons why it is used in schools around the world, preparing students for the labour market. You always have the option to edit and delete, in order to get perfect results.
The different functions can also be activated and deactivated, allowing you to manage both essential accounting and others, with structured chart of accounts on several levels: including VAT, customer and supplier control, invoicing, cost centers and segments.
The important thing is to start. We will teach you step by step how to create a new double entry-accounting, and you will be able to adapt the chart of accounts, set up a budget, how to enter the transactions and print the financial reports.