Incoming/Outgoing Accounting Made Easy
With Banana Accounting, you can easily manage several accounts. It's extremely easy to use, even if you don't have advanced accounting skills. Very handy for obtaining Reports and Reports. We made it smooth, nice and simple.
Join us to master Income and Expenses!
Try it for free

Reap the benefit of hassle-free accounting
Fast data processing, importing and exporting
Balances always up to date
Obtain balances by period
Professional reports
VAT calculations and VAT tax returns available (optional)
---
Instant overview
Just like a dashboard, account balances are displayed in the Accounts and Categories tables, giving you a full view of income and expense recordings. Balances are automatically adjusted as soon as you register a transaction.Keep your financial situation under control by knowing at any point your liquidity, credits and debts.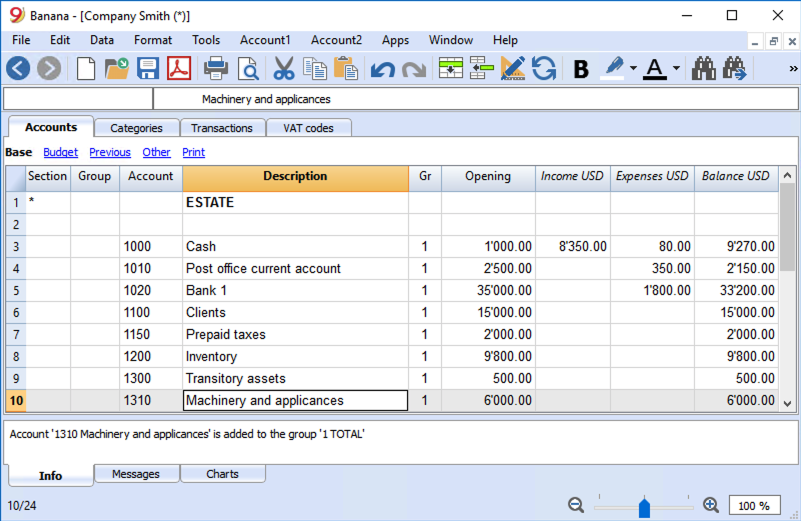 Profit or loss?
Once you upgrade your accounting with our clean, complete and transparent tools, you'll notice how simple it is to know where your business is heading and make better decisions.
Use the Categories table to check entries and exits. Then save time with account records processing, including accounting journal, account cards, periodical and annual reporting.

A great help for budgeting and financial planning as well.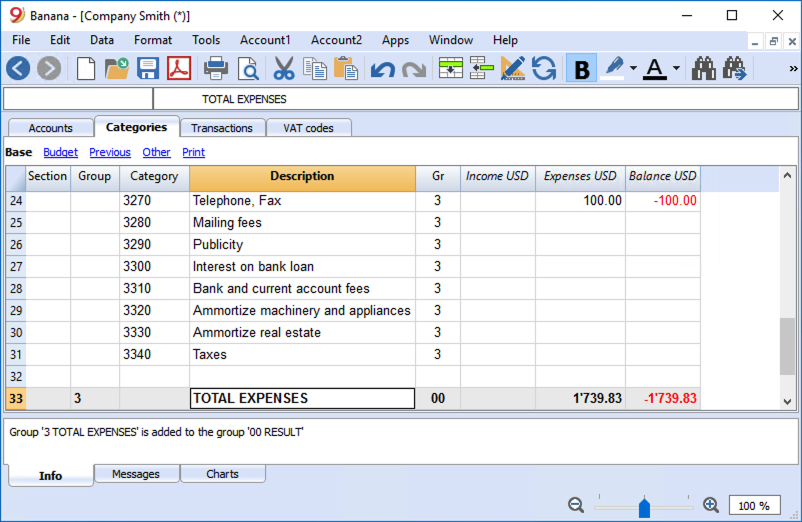 Simplified recording
Without any advanced bookkeeping skills, anyone can input data. As long as you know Excel, inserting, editing, copying and pasting financial information will be easy peasy. For further assistance, the program suggests accounts, categories and it signals errors. If you want to color columns or lines, that's possible and super simple, too.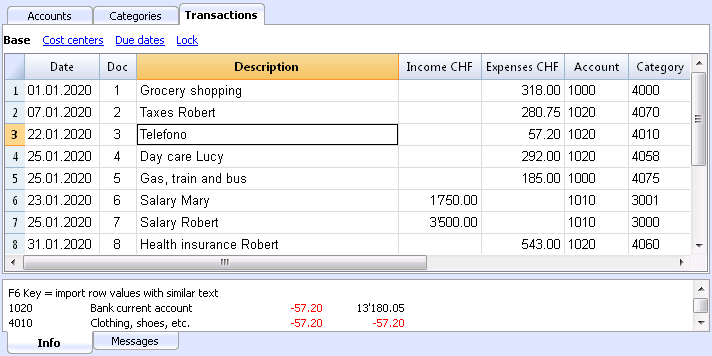 Digital links for clarity
For more transparency, Banana Accounting simplifies your expense reporting and tracking by allowing you to attach digital files to financial entries. Click on transactions and see the receipts or the invoices behind them. Add meaning to your numbers. Back them up with relevant documents.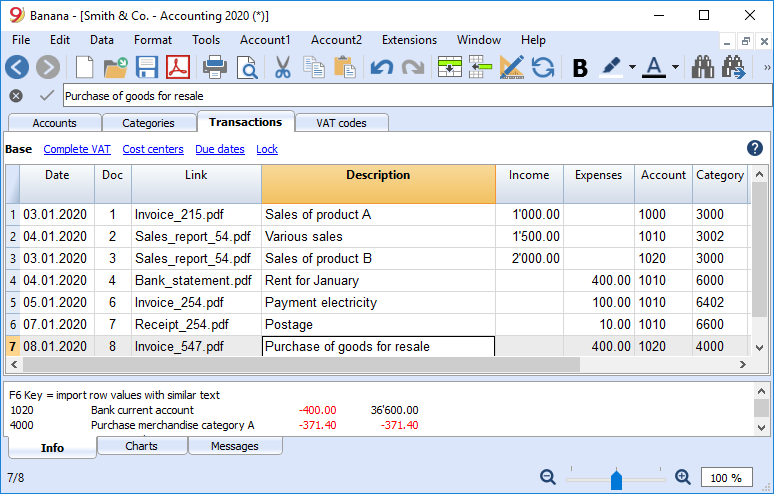 Keep it professional with 1 click
Since you can register transactions faster and balances are updated in real-time, you get the highest level of account keeping and data processing at hand.
One click can show you a wide range of data, from Account Statements to VAT tax returns. And with another click, you print journals, account/category cards, enhanced statements and accounting reports, or export as PDF, Excel, Html, Txt – you decide!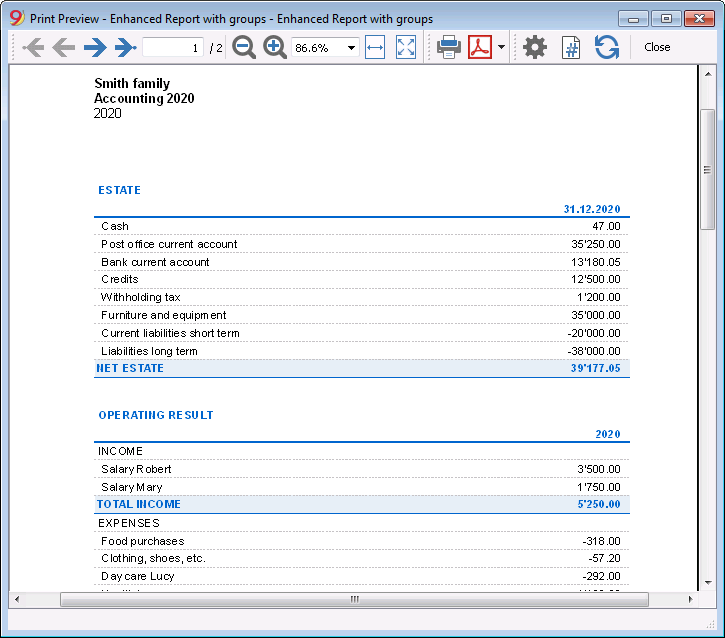 ---
Learn more
Go ahead. Give it a go!
Download the software, create your own accounting file and try out everything! By purchasing the license key, you can lift the 70 entries limitation, and all your work will be kept. 
Try it for free
Buy now