Fixed Assets Register
Use the Fixed Assets register application of Banana Accounting to record, track and manage every step of your fixed assets' life. Know the asset value, status, and history at any time. Save time with our automated depreciation models.
Assets Value Management made easy!
Fixed Asset Register with professional features:
User-friendly approach thanks to its table based interface
Simplify physical audits and asset disposal
Monitor every change in an asset's life cycle
Automate value forecasting and depreciation
Enhanced reporting
Comprehensive Asset Register
Handle all depreciable assets with just four main Sections (Tables). Unlike Excel spreadsheets, which normally handle only changes in book value, Banana Asset Register features allow you to fully track the changes of an asset's purchase value, historical value, accounting value, and tax value.
Extremely easy to configure and use.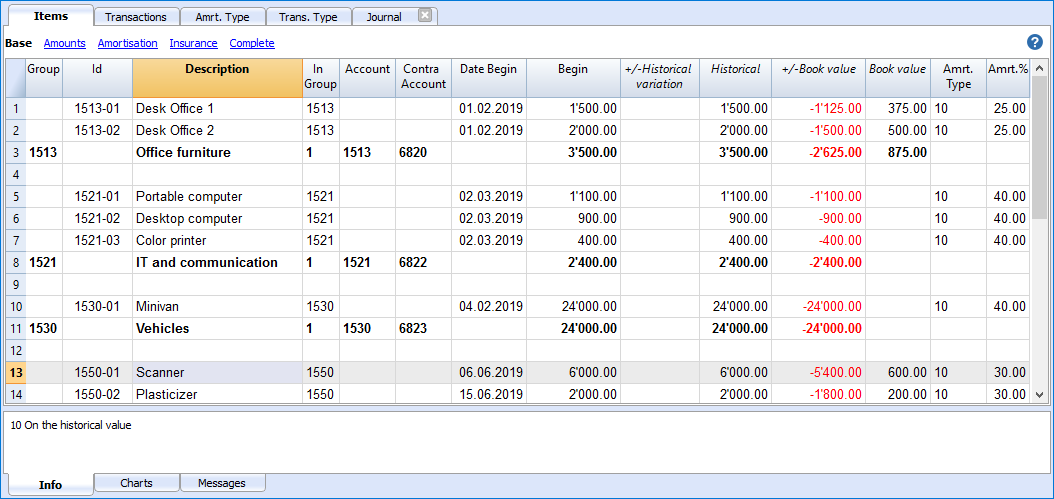 Complete Audit Trail
Manage assets from purchase to disposal by using our custom Asset Register. Register, monitor and categorize your assets.
Our PRO features streamline depreciation processing and revaluations. Just set the parameters for automatic calculation, then import or export historical data as you wish.
A quick and agile way to see the initial value, investments, the divestments, and the residual value for your assets in one go.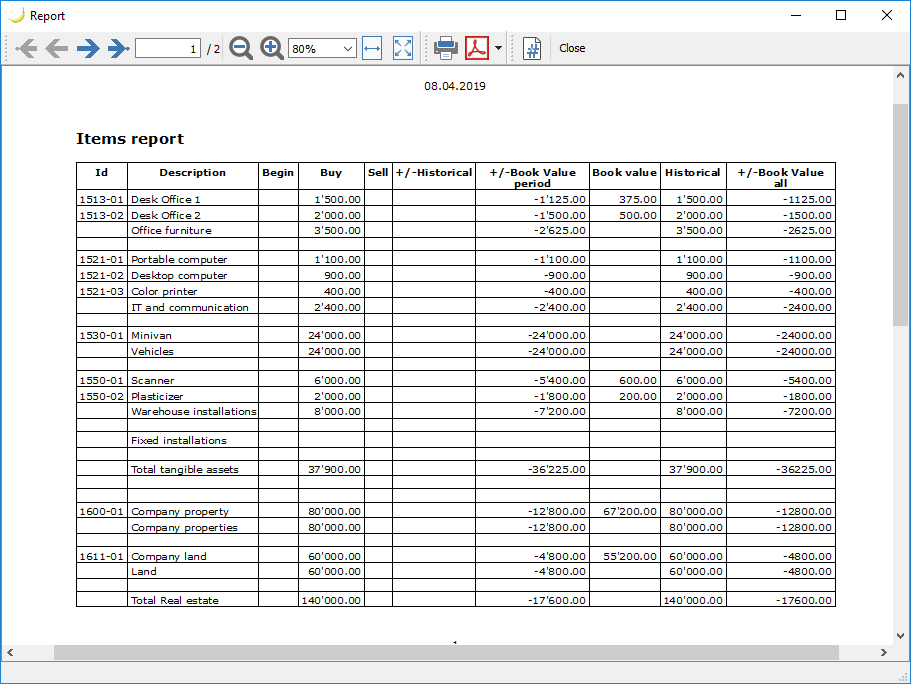 Smart Accounting Powered by You
Every value alteration, including amortization and devaluation, is based on agile algorithms, smoothly integrated with the Banana Transactions table.
Even if automatic amortization takes over, based on the rules you set up, you still keep the ability to manually adjust entries or configure special calculation patterns.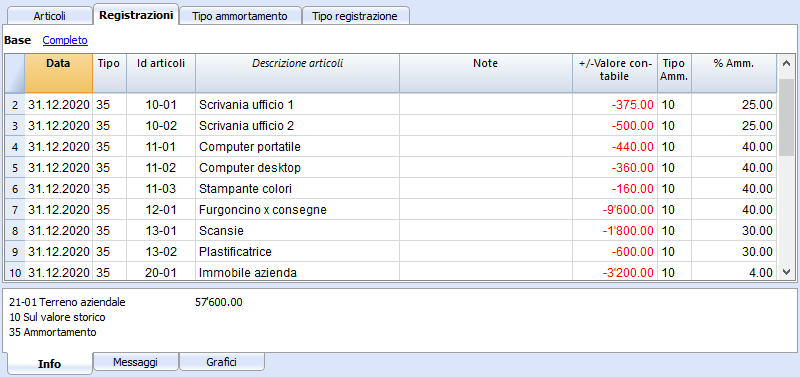 Customize Amortization Your Way
With Banana Asset Register features, it's very easy to configure amortization schedules according to your needs. Pick dates based on the frequency you prefer - monthly, quarterly, bi-annual or annual – then our software will automatically calculate residual values.
If you don't indicate the Amortization Type, Percentage, Account or Counterparty for an individual asset, Banana will instantly apply the default method for that asset type. For increased flexibility, at every step, manual changes such as devaluations or revaluations can be made.