Make the most of your Contact lists
Smarten up the way you manage your connections. With Banana Accounting you'll be ready to organize hundreds of contacts and keep them in perfect sync.
Join us to upgrade your contacts management!
Manage your contacts and addresses with maximum flexibility:
Freely define fields
Split contacts into groups for greater convenience
Simplified and free format label printing
Copy / paste addresses from other programs (Excel and Word)
Google contacts synchronization
Maximum flexibility
Banana Accounting takes out the hard work of handling your Contacts or Addresses. Within seconds, you can define fields, split contacts into groups for greater convenience, print/export all or only the ones you choose, set labels formatting or copy / paste addresses from other programs (Excel and Word). All fully integrated and skilfully organized in one place.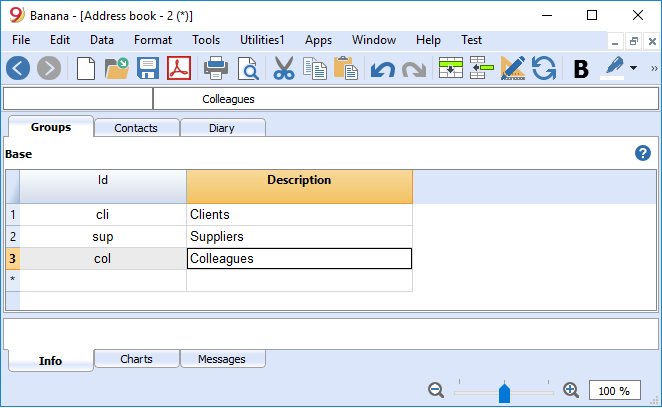 Synch your Google contacts with Banana
Import contacts straight from your Android phone into your Banana file! Once the sync is completed, you have absolute freedom to manage or polish contact details as you wish. Delete, edit, add and re-sync as often as you have to. Take control over your business network, one contact at a time.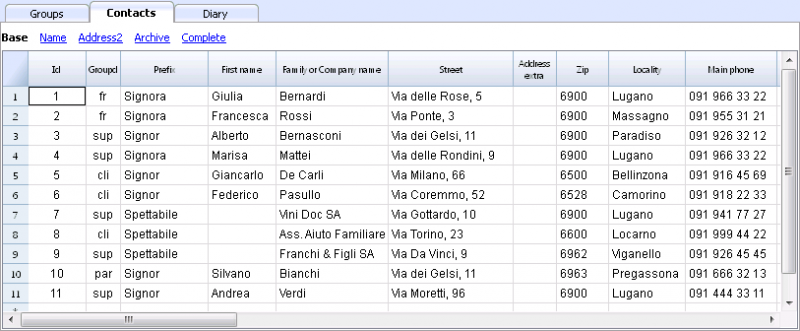 Address labels at your fingertips
The best bit about using Banana Accounting to organize your contacts is that you can also create address labels. Simply select your label printing settings and save them as a Composition. In just a few seconds, you can extract and sort the addresses you need to print. Many formats are available, always customizable.