Switzerland global enterprise is an organization funded by the Swiss Confederation that helps Swiss companies to find customers and partners abroad and to overcome exports problems.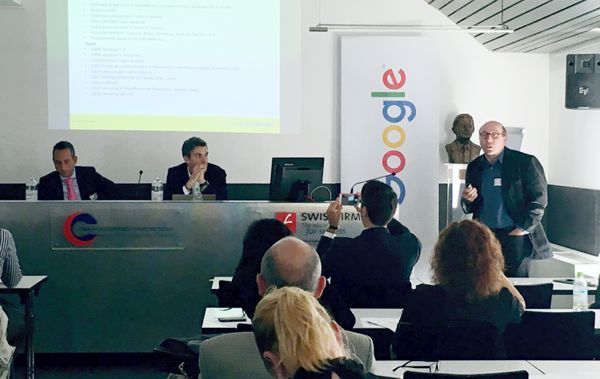 In the picture the CEO of Banana.ch SA, Domenico Zucchetti, presented his experience during a meeting organized by the Switzerland Global Enterprise and Google, to present the new platform for foreign markets research www.exportdigital.ch.
Follow this link and find out immediately in which countries your product is required the most in the search engines.

Banana.ch invites small and medium-sized Swiss companies to take advantage of the tools and the professional support offered.
English