Banana accounting mobile is the mobile version of Banana Accounting 9 for phones and tablets, and is currently available for Android devices.
Completely free - you can download it from Google Play
Works on Android version 4.2 or higher
Banana accounting mobile is designed to view and edit existing accounting files, and it is meant to be used in conjunction with a Banana desktop version (Windows, Mac or Linux).
Files are 100% compatible with the desktop version.
Banana accounting mobile is integrated with Dropbox. The files are directly syncronized with your account.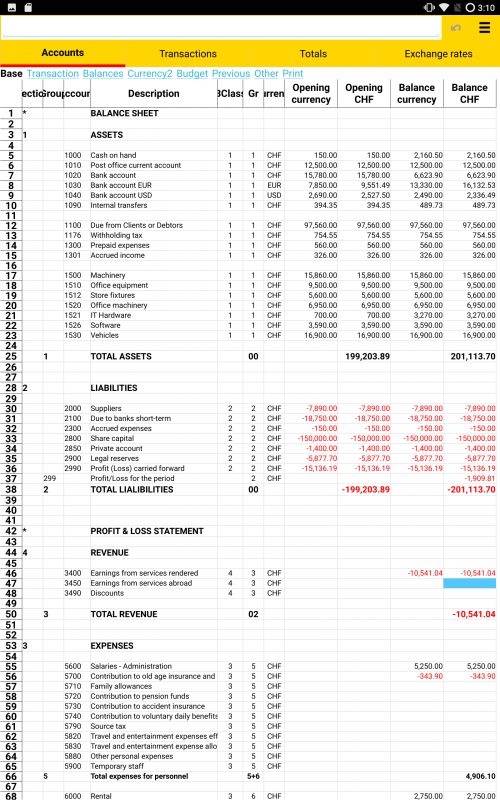 Installation and file management
Install Banana accounting mobile for Android with Google Play

To work locally, load your Banana Accounting files USB cable and save them in the "Documents" folder.

Click on the button "Connect to Dropbox" to syncronize with your account and work directly on the cloud.
Limitations
Banana Accounting mobile is designed to display and modify existing files on touch devices, therefore has limitations compared to the desktop version.
On some devices it is possible that the tables are not displayed immediately. It may be necessary to twist the screen in order to refresh the view.
It is only possible to open files, edit content in the cells of the spreadsheets, recall account cards and display a preview of the Balance Sheet.
Feedback
Banana Accounting mobile for Android has been released for the first time in March 2016.
If you have any comments or feedback Please contact us.