"Banana accounting software just like the fruit banana, low price but with lots of benefits! Looking to the future, I sincerely wish this high-quality universal Swiss product will be used in every corner of the world.-Feng Yong, Dubai, 2019"
A western software amazed global Chinese accountant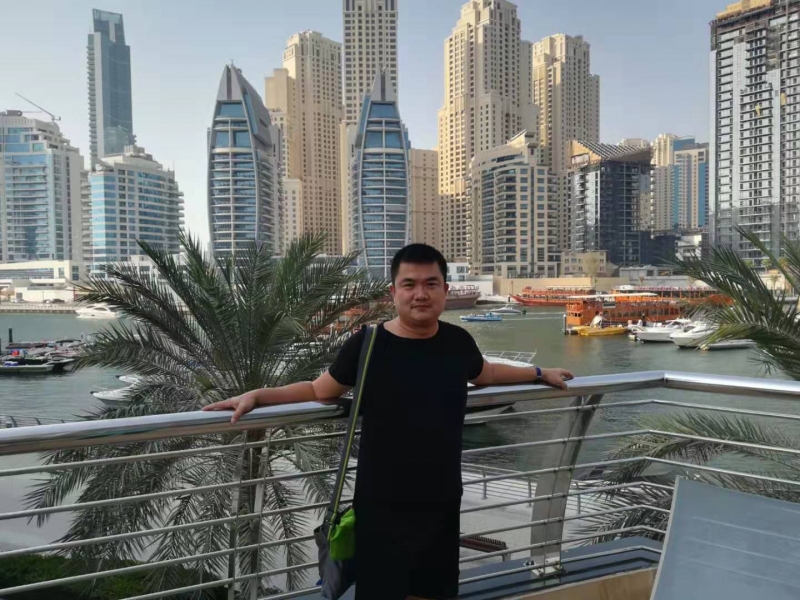 ​
I am a Chinese professional accountant with 20 years of experience. And I spent much more time working abroad than in China. 
For the usage of an accounting software, I think it's as important as to use chopsticks to eat. Compare to the foreign ones, local Chinese accounting software are very strict in the classifications of accounts, and the definition and distinction of each account is quite clear. On the other hand, foreign accounting software use a different approach, they have no fixed definition of accounts. If there is no mistake being made in the accounting elements, the names of accounts can be defined freely. Thus, it is difficult for he who has received the formal accounting education in China to adopt a non-Chinese software. I was even against foreign software. But I reached a psychological balance by using Banana accounting software to work with, I can manage my accounting in Chinese, and easily switch between multi languages based on my current country.
I used to visit online accounting forums very often, to read and to share life stories with other experienced accountants. I still remember in a book named "Figures can talk" indicated that "accounting is an art of classification". I first learned about Banana accounting software through a journey. In July, I finally got the chance to take a tour in Switzerland, that I have always wanted to visit. I stayed there for a week, I was attracted both by the breathtaking views, and the friendly people. It's like Dubai in the United Arab Emirates, a place where many people would love to immigrate to. I was wondering if I could find a job in Switzerland and of course to work as an accountant, so I assume I needed to find a Swiss accounting software for the job. Afterwards, I started to look on Google, and I typed "swiss accounting software", an interesting name appeared in front of my eyes – Banana Accounting.
Banana accounting software has such a low price which I have never imagined, and its fully subverted the perception in my mind, which I have always thought that there's no cheap professional accounting software. The name "Banana" is so easy to remember, just like "Apple" for iPhone, I think sooner or later "Banana" will widely spread to the world. The name "banana" also reminds me an interesting theory, some people say the oversea Chinese, especially whom lived outside China for a long time are exactly like "Banana" - "white" inside and "yellow" outside. I was wondering what was the motivation of the founder of Banana accounting company: why he gave the name "Banana" to this product? In my guess, the shape of a bunch of bananas is composed of many single ones, just like the accounts in the chart of accounts, which supposed to be clearly distinguished, and then merged into one point – profit or loss, thus generating into a profit and loss report. Of course, the creator of Banana accounting software might have other ideas, for example, let people use this software just like they eat banana, low price but with lots of benefits.
The interface of Banana accounting software is just as simple as the name. According to my experiences with different accounting software, each one has its own style, especially the ERP ones, which include so many modules and charts. Every time when I switched from one software to another, I found it verydifficult to adapt, and I had to spend quite some time to study the new ones. But with Banana accounting software, this kind of problem will never happen, because the interface is similar to Excel - the most widely used application of Microsoft. If you already know how to use Excel, then you surely know how to start using Banana without extra study time. I found the connection between Banana and Excel absolutely amazing. Just like WYSIWYG ("What You See Is What You Get") brought big benefits to Microsoft, I think this professional development of the Excel-like interface of Banana, is really the maximized use of Excel tables on the intelligent professional accounting level. Moreover, it can directly generate the needed reports.
An even better feature is there are so many excellent and professional templates for users to use, and all for free! In my mind, the multi-language function of this software turned this "Mission impossible to possible", people from different countries can use their mother tongue to do accounting with the different software languages.
I am quite satisfied that with Banana software, the data and software are totally separated. We just buy the software itself, Banana accounting company doesn't request the private data from your business. I chose the private cloud services myself to store my accounting files and clients' data. 
Looking to the future, I sincerely wish this high-quality universal Swiss product will be used in every corner of the world. The software is not only used by individuals and small companies, but also by medium and large companies, I strongly believe Banana can become the leader product in all accounting software applications!      
                                                                                                                                                                           Written By:  YONG FENG
                                                                                                                                                                            17.09.2019 DUBAI