Maximum data security starts here
Need flexibility without compromising security? Meet blockchain!
In 2002 Banana Accounting was the first accounting software in the world to introduce this technology. 6 years later, the same mindset was adopted by crypto-currencies like Bitcoin. The rest is history.
Come along. Keep your data safe!
Reap the blockchain benefits
The most effective data protection technology
Guaranteed information integrity
Ultra safe data storage and security
Always keep full control of your records
Chained digital seals for extra security
With the blockchain, each record update is backed by a digital seal, linked to the previous row, guaranteeing the integrity of the entire data collection. The user is free to record new data without damaging the existing seals. Risk-free flexibility at its best.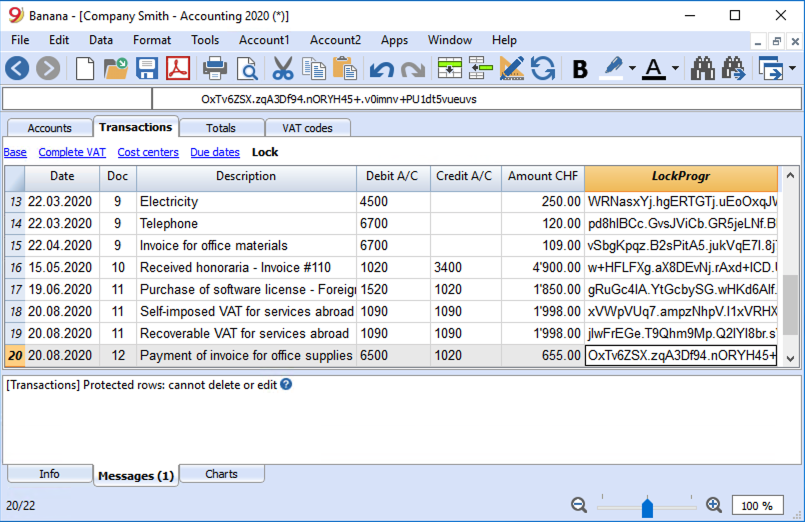 Blockchain: you choose when!
Enable blockchain as you wish, while complying with the accounting records storage regulations. As a rule, registrations are locked at the end of a period, after accounting checks. Once the blockchain has been vetted, changes are no longer permitted unless through registration or correction.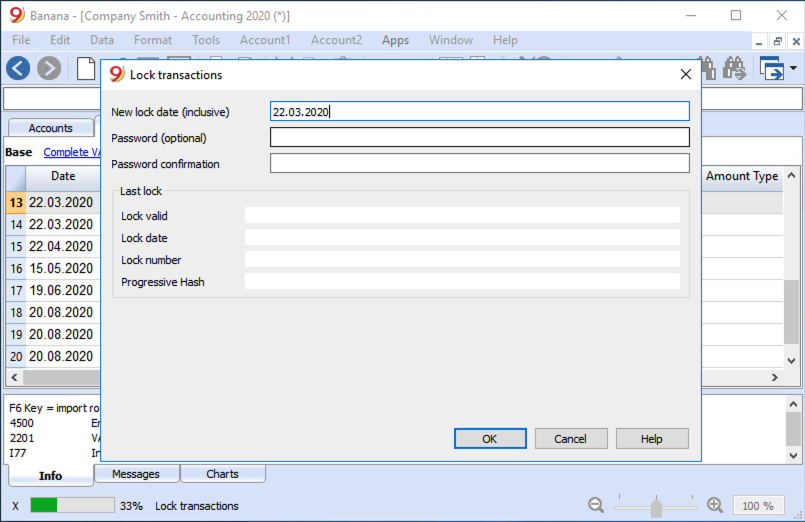 Keep the seals at hand
For enhanced clarity, Banana Accounting prepares a block report, with all the information needed to verify data integrity. Each business can shape this process to its needs by opting to keep it, print it, sign it or pass it on to superior. It's that simple!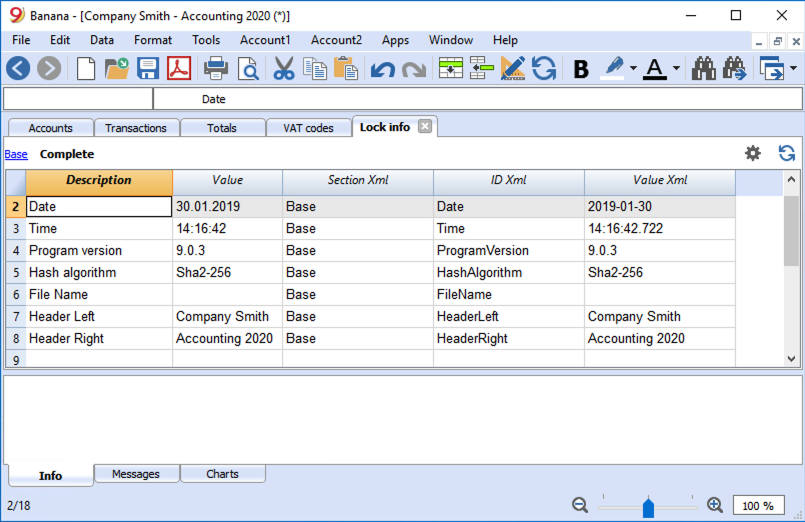 Minimize risks and simplify accounting checks
The Check accounting command also checks the integrity of the seals, so you can be sure that nobody altered your data, even if your accounting file is being run on unprotected computers or is emailed.
It's enough to take note of the seals and at any moment auditors can be 100% sure that bookkeeping records are intact and original.
From digital to print
Need printouts? You have them in a blink! With Banana Accounting you can export prints and accounting data in one PDF file. It's extremely effective for keeping data handy in the long run. Get ready to view and print financial statements even on computers where the software is not installed!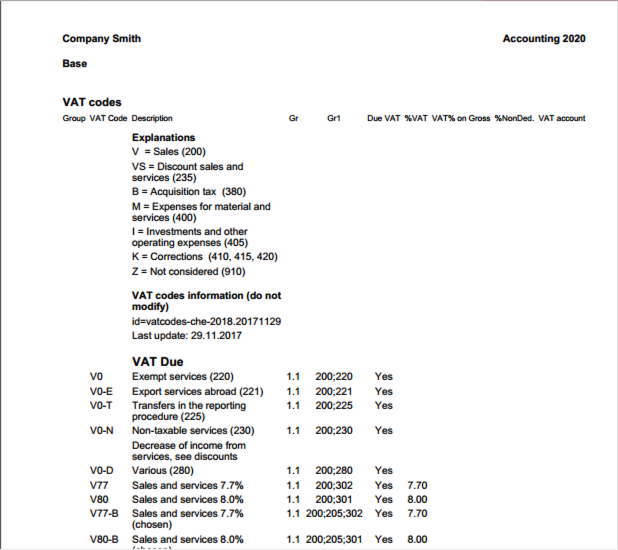 Quick Tax-friendly Audit Files
Export accounting data in the formats required by the tax authorities through powerful Banana Add-ins. It's never been easier to get your own Standard Audit File, promoted by the Organization for Economic Co-operation and Development (OECD) itself.