Free Linux Accounting Software

Banana Accounting is a highly versatile, international accounting software.
It is similar to Excel:
It is easy to use, but offers all the typical functionalities of a professional accounting software.
You can manage an unlimited number of accounting files.
Predefined templates for Cash Book, Income & Expense accounting, Double-entry accounting, multi-currency accounting.
Especially suited for:
Small companies, entrepreneurs
Freelancers, studios, private users
Non-profit organizations, home owners associations
Teaching and learning of accounting.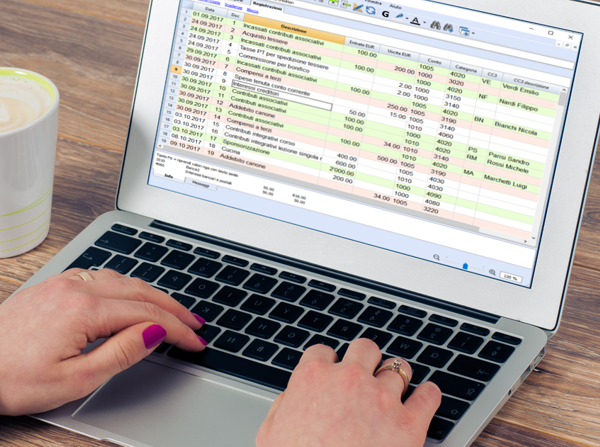 Starter Edition
After installing, the program runs in Starter Edition Mode.
You can create an accounting, freely use all the features of the program and enter up to 70 transactions.
Use the Starter Edition mode to see if Banana Accounting fits your needs
License code enabled Version
Request and enter the license code if you want to go over the 70 transactions limit.
Starting April 2017, Banana.ch has started offering a Free Linux Essential Edition.
Linux Essential Edition
FREE


Most popular

Professional Edition
EUR 109 + VAT

Get your free perpetual Linux license code
Buy the professional Version

For anyone who wishes to do bookkeeping:

Multi-language and multi-country.
Double-entry accounting.
Income and Expense accounting.
Cash book.
Unlimited number of transactions and accounts.
Unlimited number of accounting files (for example, for different companies).
Balance Sheet, Profit and Loss, Account Cards, VAT calculation.
Extended Starter Edition mode.
If the accounting file has less than 70 rows, you can try all the features of the Professional version.

Work faster and use all the program features:

Functions for fast data entry.
Import and export of data.
Cost centers and segments.
Double-entry accounting with foreign currencies
Customer and supplier management (receiving/paying bills)
Financial planning (Budget)
Customized reports
BananaApps.
Dynamic links to other programs.