Create detailed retirement and pension plans

Banana Accounting is a versatile international accounting and financial planning software.
It is similar to Excel.
It provides powerful budgeting functionalities.
It let you create detailed and sophisticated retirement plans.
Banana retirement plans vs retirement calculators
Standard retirement calculators only project revenues based on a limited set of paramenters.
Banana retirement plans also allow to specify in detail costs and revenues related to your personal situation. You can create more realistic retirments plans.
Banana retirement plans vs Spreadsheet retirement plans
With a spreasheet software, most time is taken by creating spreadsheet and formulas.
With Banana software you enter transactions of your future income and expenses and the software will automatically calculate the projections.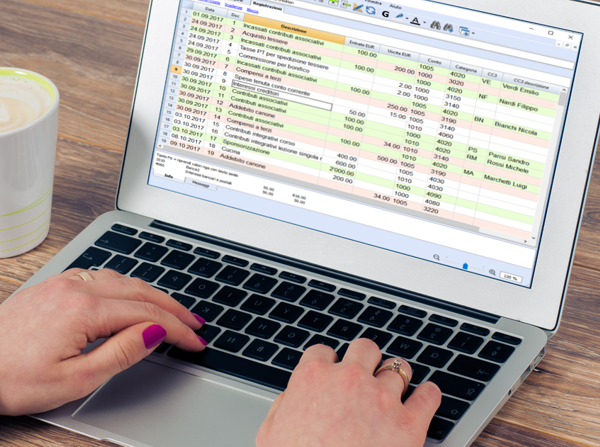 Create your retirement plan with Banana Accounting software
This are the steps you will have to follows:
Download and install Banana Accounting-
Download a template, open it in Banana adn save as your planning file.
Template for Retirement income and expenses plan for 30 or more years.
Adapt the accounting plan to your needs and insert the opening balances (enter your estate).
Enter the transactions for your retirement planning
Evaluate, refine the model you have created.
Free support: Let us know what would you like to achieve or difficulties you have and we will provide to you all necessary information.
Make an inventory of your Estate
A retirement plan starts from your existing situation. The first step your plan is therefore to create an inventory of all your estate, including your liabilities.
Adapt the Accounts table, add your accounts, and enter the values in the opening balance.
Once you have entered all your data, in the Accounts you will see your current financial situation.
Enter the retirement plan transactions
Go to the Budget table and enter the transactions you will expect in the future:
Detail what will be your recurring income and expenses.
Use Date Start and Date End when you expect the amounts will change.
Detail what will be other financial movements, like buying of selling the house or a car.
Setup the formula for calculating interest on mortgages and income on your investments.
Evaluate your data
A detailed retirement plan will help you:
Project the data over a long period.
You will exactly see how much money you still own in 20, 30 or 40 years.
See all your expenses.
You see how much income you will need to sustain you living standard, and see where you can cut.
Save enough.
You can see how much you need to save in order to achieve financial independence.
Refine and Update your retirement plan
Plans give their best if they are updated and refined based on the evolving situation.
One of the biggest advanced of a detailed retirement plan is that it makes easy to update and refine the plan.
You only need to modify the parameters that need a change and the software will instantly recalculate your projection:
Plan healthcare costs
Adjust healthcare costs exactly to match your situation and take in consideration that at some time you may have disbursements for treatments.
Seek professional help to improve you plan
A detailed plan let you easily seek help. Ha professional can easily check if your assumptions are correct and do adjustments.
Simulation
You can change parameters or assume you will buy a new car, and the program will instantly show you a recalculated plan.
Advanced reporting
Based on these budget transactions, Banana Accounting software is able to create powerful projections like this one.
Estate projection
In the following image, you see the balance sheet projected over the 30 years period, with subdivisions for 5 years.
You see the bank account going negative
The portfolio account getting depleted after a number of years.
The mortgage being reduced over the years.
Income and expense projections
You can decide the period of the projection.
Here we show a projection of the Income and Expenses over the 5 years period, with a subdivision for each year.
Income is smaller each year because there is a withdrawal from the portfolio that make the revenue smaller.
The mortgage interest is smaller, due the amortization of the loan.
Account card of the Portfolio
Exactly as in an accounting software, you can analyze in detail what will be happening on the account over the years.
Here you see the evolution of the Portfolio1 account.
Every year, you have transactions for income and a withdrawal.
The progressive Balance get lower.