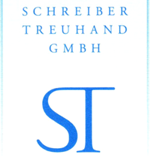 Who we are
Schreiber Treuhand, located in Zürich, specializes in rendering services to Small & Mid Caps as well as to private customers. In addition to the classical services of a fiducary, we also offer individualized training courses for Banana users.
Planning to work with just a simple accounting, or rather a double-entry multi-currency-accounting including VAT ? No matter what's your choice, we can help you speed up as quick as possible.
What will you get for your money?
After the course, you will have an overall understanding of Banana's various functions. You will be able to create and individualize your own company accounting materials/sheets/software output. You are confident and able to produce accurate accounting and reporting (i.e. VAT-declaration) throughout the year, as well as an accurate year-end closing.
What is the cost ?
We charge the time we spend getting you in the driver's seat with Banana, and answering your questions, at a rate of CHF 100.00 (exkl. VAT) per hour. Based on our experience, you should expect 1 ½ to 2 ½ hours, depending on the complexity of your requirements.
Further information
For more information on the training course, please ask for a table of contents.
Contact
Schreiber Treuhand GmbH
Dufourstrasse 179
8008 Zürich
mobile: +41-79-485 00 13
mail: info@schreiber-treuhand.ch
web : www.schreiber-treuhand.ch