Banana Accounting+ for Auditors and Accountants
Banana Accounting Plus helps accountants perform
their auditing work faster and more efficiently.
Optimize the collaboration with your clients
Use Banana Accounting Plus as main software or as a complement to other programs, so you can offer an extra service to your clients.
Clients can send you their accounting file via email or Cloud allowing you to enter notes, color or highlight rows, and quickly correct errors. The program helps with alerts when accounting differences are found.
Banana Accounting Plus automatically executes all calculations eliminating the need to enter formulas, making your auditing work faster.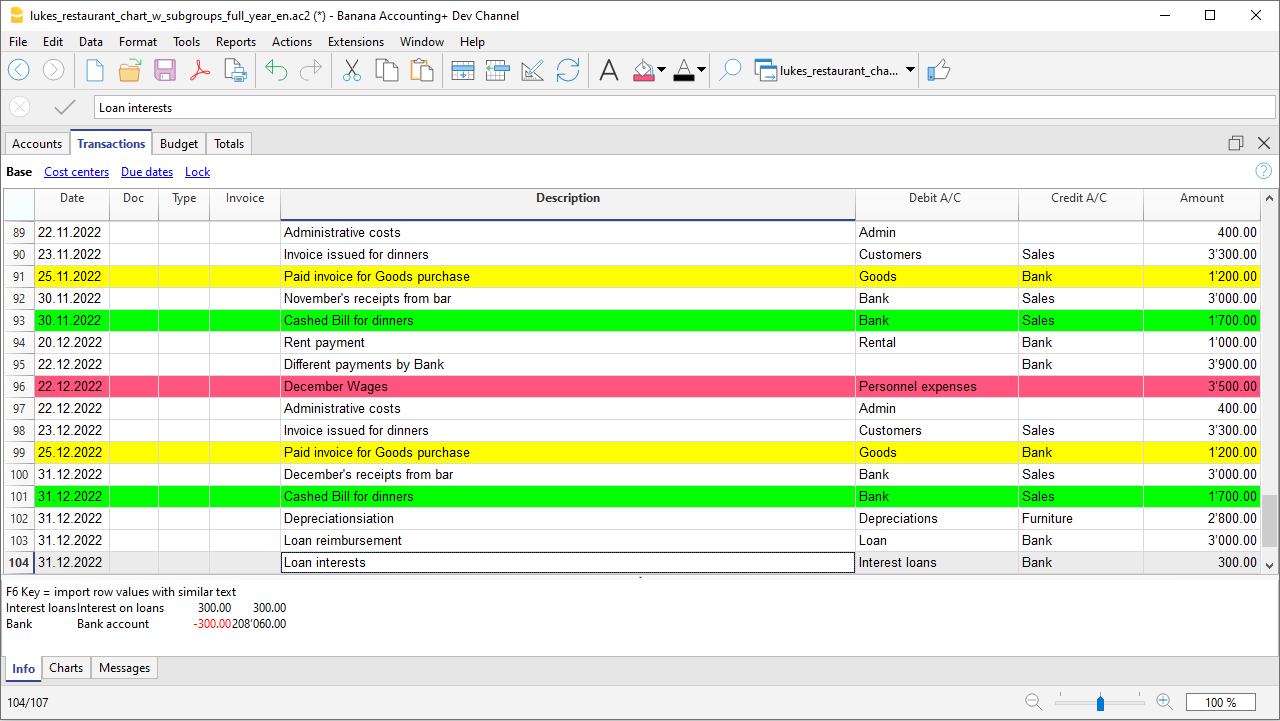 Financial planning based on the double-entry method
In the same accounting file you can automatically create liquidity forecasts, investments and cost and revenue projections.

You will be able to analyze in detail the yearly trend and offer coherent strategies to your clients allowing them to confidently make important decisions for the future of their companies.
Everything you need to manage your mandates

Discover the wide range of Banana Accounting Plus features and applications, designed to optimize your accounting work.
Different Applications
From basic to advanced.
Use the best level for your client.
Working internationally
Multilingual and multi-currency.
Different transaction's examples.
Financial Planning
Help you r client's secure their future.
Budget, liquidity forecast, reports.
Automatic reports
Custom print balance sheet and profit & loss statement in a click.
Your data are protected
Blockchain technology.
Guaranteed data integrity.
Data import
Automatic recovery of bank data.
XML and Excel data import.
Digital documents
Link a digital document to each transaction.
Support and documentation
Great free resources
and the best support on the Internet.
Past, present and future
Banana Accounting Plus covers every area of a company's management, even the future!
The Plan-Execute-Control method, created by Banana.ch is unique and innovative because it also extends to the financial aspects and not only to the economic ones.
All data are integrated into a single file and based on the same chart of accounts, without the aid of additional tools. Each file can be used to prepare either only the budget, only to keep the accounting, or to manage both, allowing you to have a vision of the past, present and future.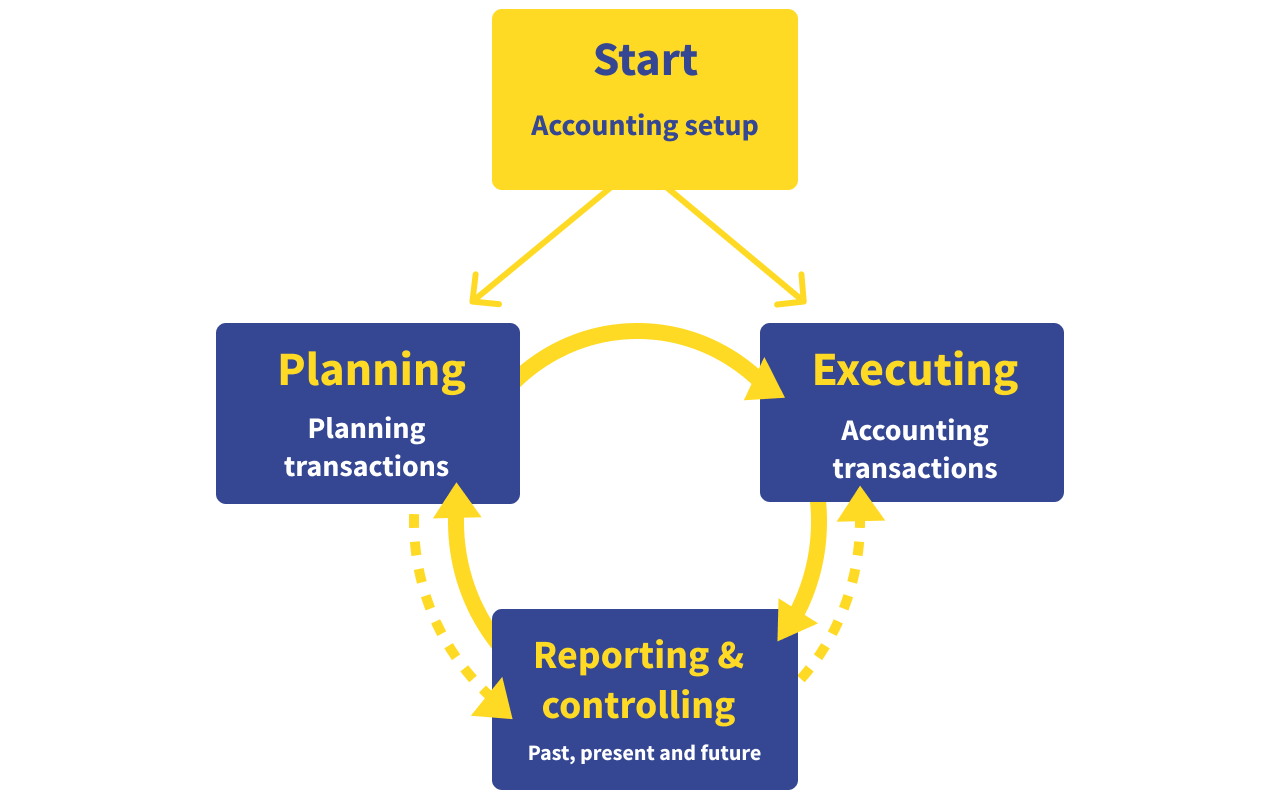 Thanks to the Banana Accounting program we have been able to expand our service by allowing our customers to enter their bookings at their place and send us the files to be checked, making them independent but in the same way allowing them to have a specialist's supervision.

M Fiduciaria SA
We find Banana the easiest to use and flexible program for a good and correct business accounting management. Excellent value for money. It's an easy to use tool, especially for the export to Excel function.

A.G.R. Consulting Sagl
I decided for "Banana" because I was  convinced that it offered the best value for money. It is flexible, easy to learn and allows the exchange of data with our clients.

Studi Fiduciari e Amministrativi Marco Vescovi/Massimo Tognola
Become a Banana Accounting+ partner
If you are an accountant or a professional who offers courses or consultations with Banana Accounting Plus,
you can have a page / showcase on our site for free.