Banana Accounting+ for private individuals, freelancers and families
The best solution for managing your savings.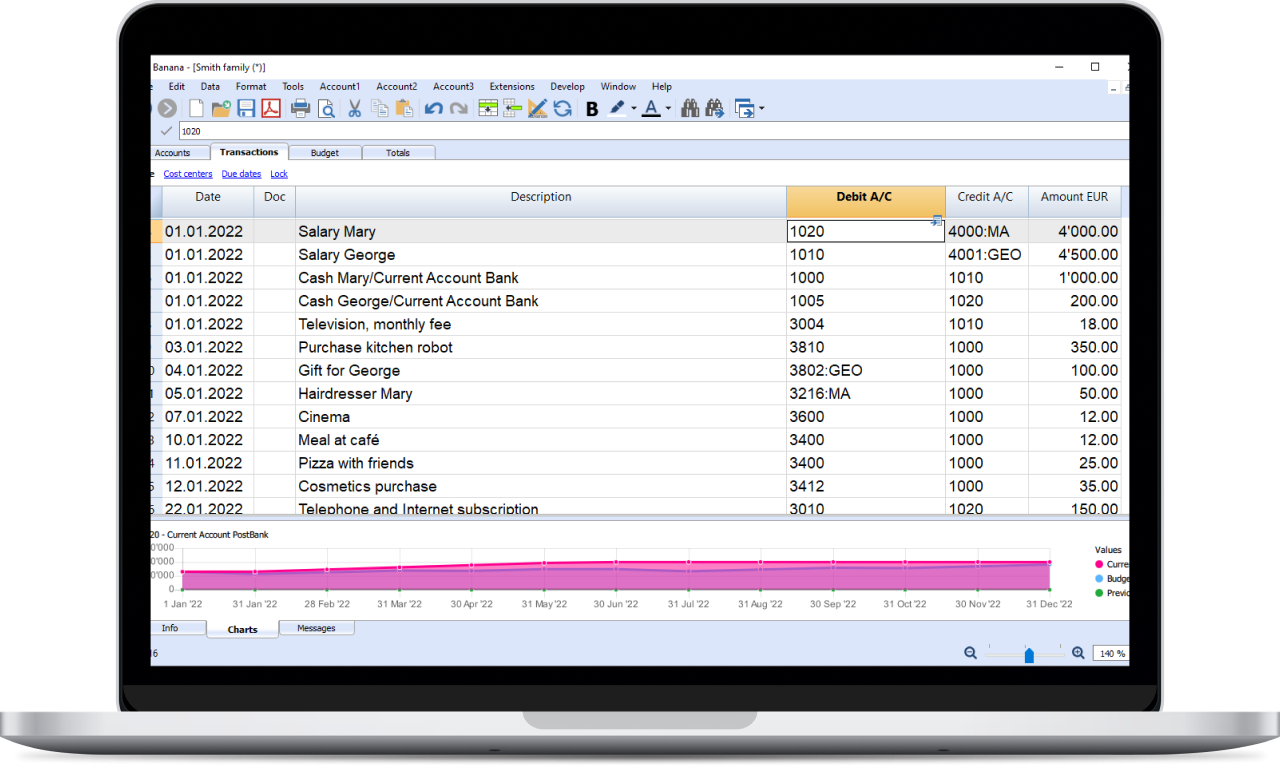 Get the most out of your money
Banana Accounting Plus is really useful for individuals and freelancers who pay attention to their daily expenses.
We offer a wide range of possibilities, from the simplest to the most advanced, with ready to use templates.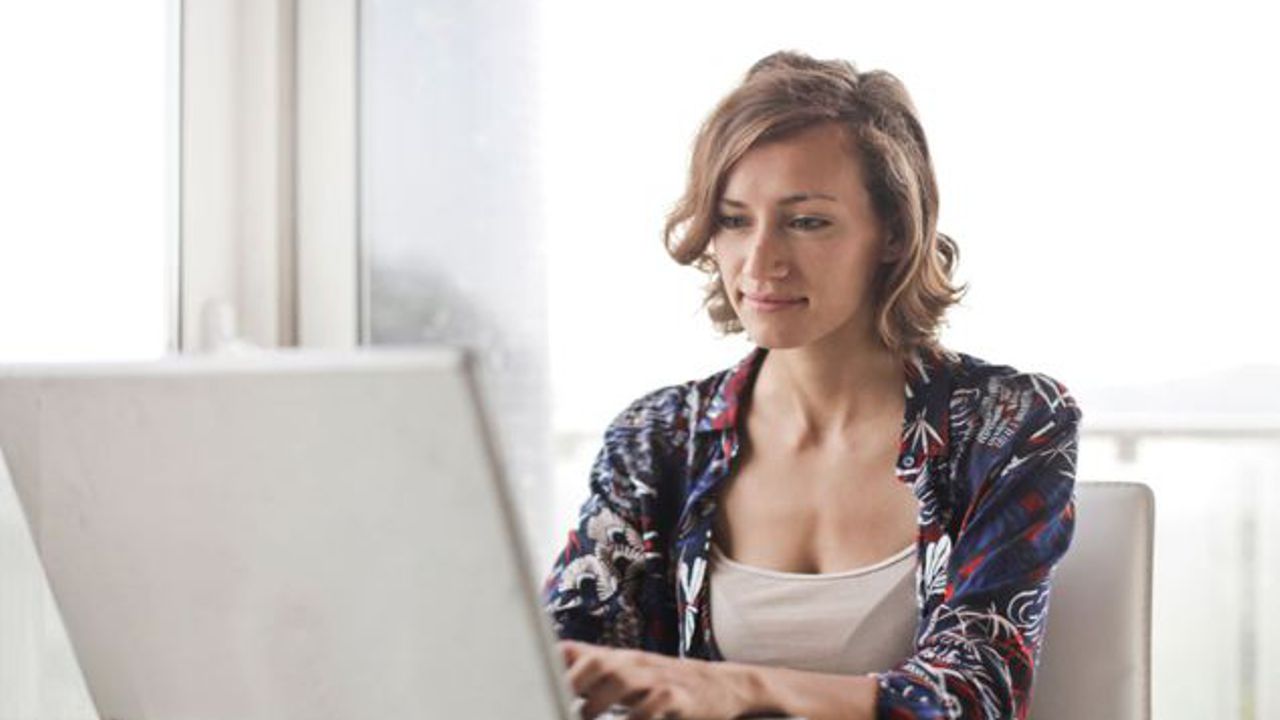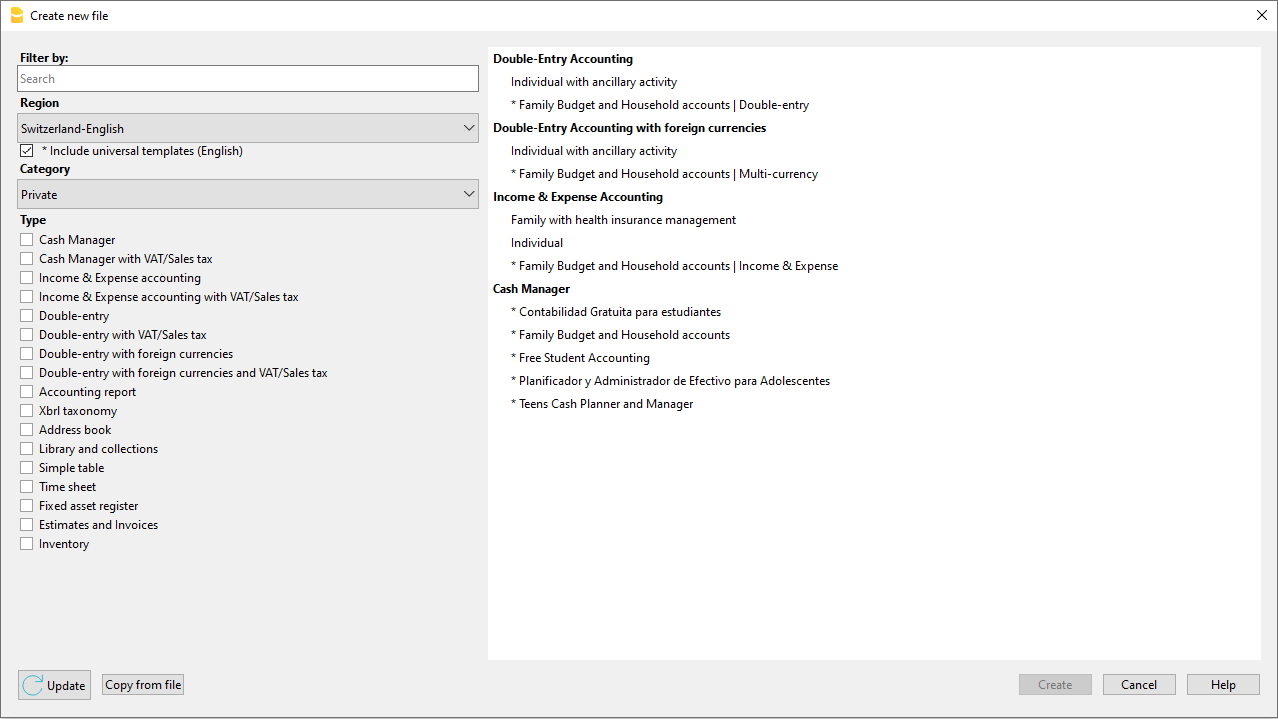 Start right away
Choose a template and adapt it to your needs
Enter your transactions
See all balances, at a glance

Print a variety of reports instantly, anytime
See how to get started in 3 simple steps!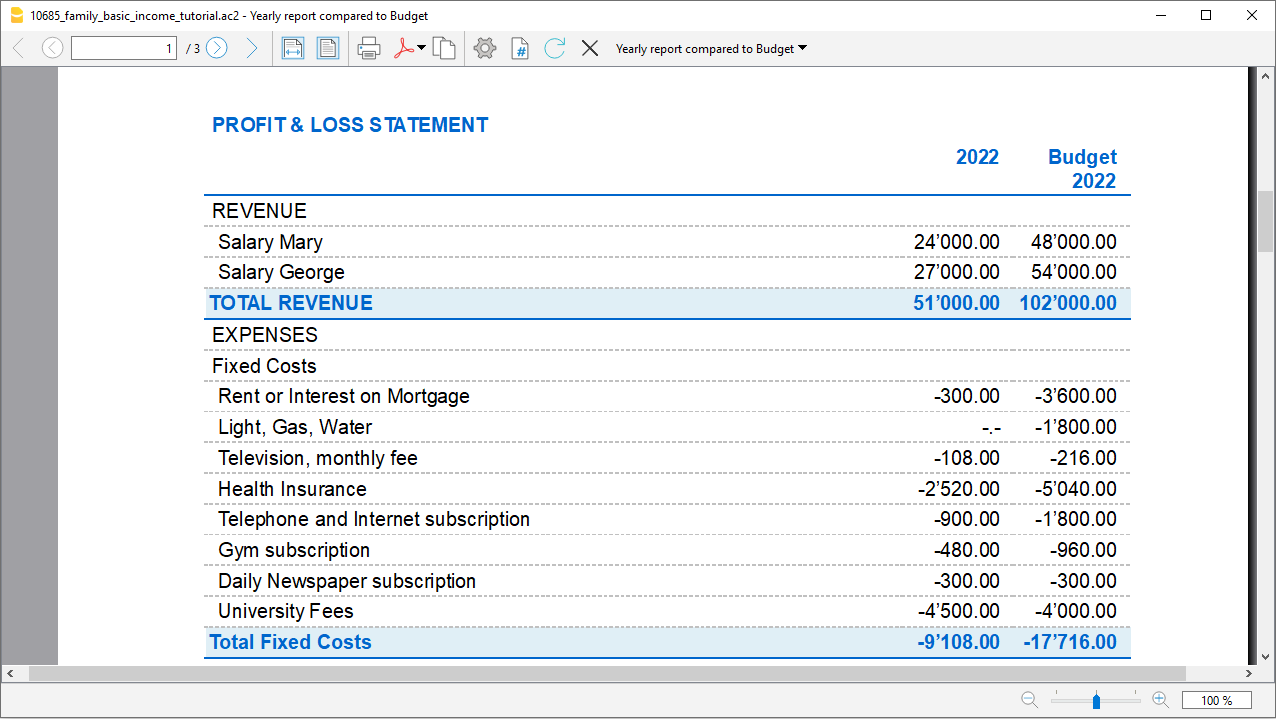 All you need to manage your money

Discover the wide range of Banana Accounting Plus features, designed to help you in your daily management. 
Different Applications
From basic to advanced.
Household templates for all levels.
Multilanguage and multi-currency
If you need different languages or have accounts/stock options in other currencies.
Productivity Applications
Try the Budget
Plan your future! Now easy even for households.
Beyond Excel
As flexible as Excel, with professional accounting features.
E-banking import
Automatic import of bank
and credit cards statements.
Invoicing
Easy invoices with a professional look.
Perfect for freelancers.
Top Support
Great free resources
and the best support on the Internet.
Past, present and future
Discover and embrace the Plan-Execute-Control method.
All integrated in the same software to optimize your money management and achieve your goals.
Are you planning a special holiday, to buy a house or a new car?
Use the Family Budget to understand how and when you can make your dreams come true.
Manage installment purchases, credit card payments and avoid getting into debt.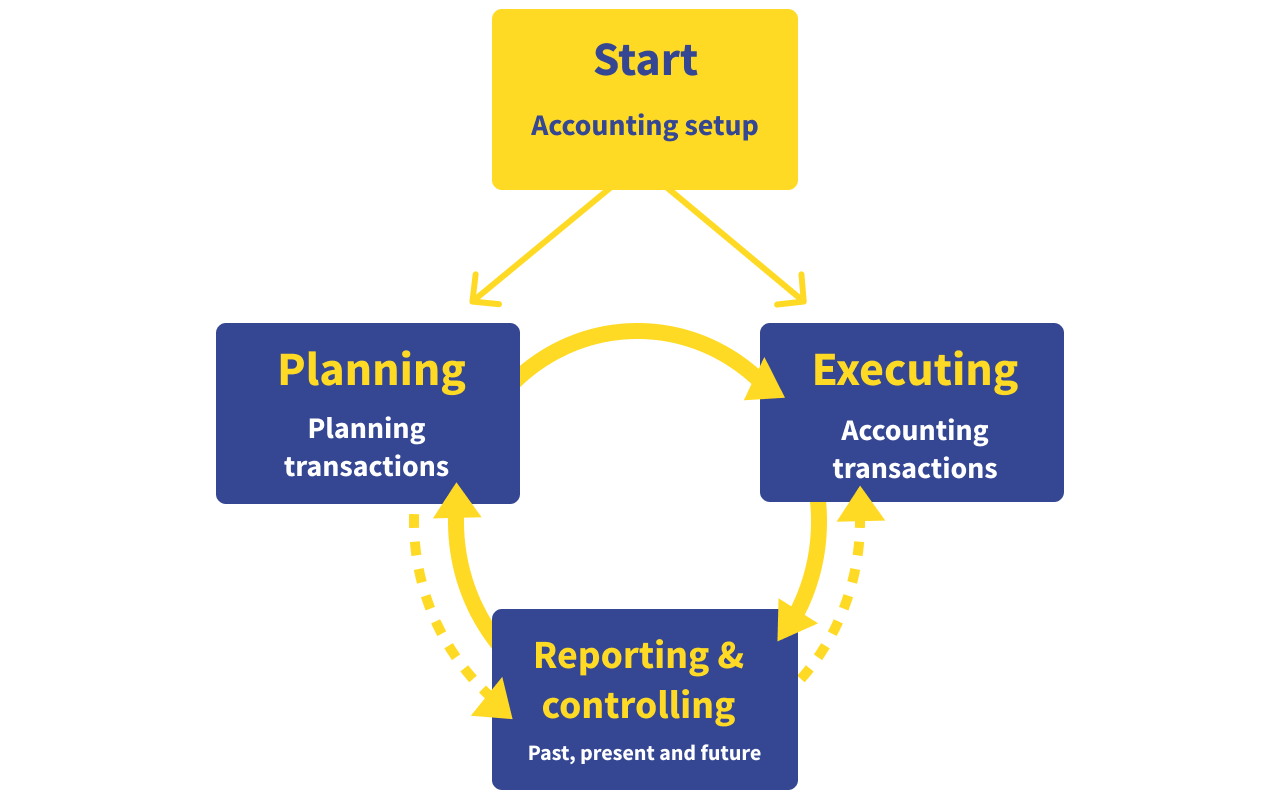 I am very happy to use the Banana 9 program, it is simple and complete in all its functions ... try it to believe it!

Maria Brucoli Magonara
I've been using it for years! Unique, fantastic, very simple!

Loredana Geninazza
Accounting work with Banana is really simple and if I have questions or anything else, I receive a very kind and useful support via email that I really appreciate! Thanks!

Samantha Hunziker
You can trust us
More than 300'000 users worldwide! 30 years of experience.
#1 in Switzerland.