Double-Entry Accounting
Speed up work with the Double-entry accounting application of Banana Accounting: we make it simple, professional, while giving you a 360º control over your activity.
Join us to automate your double-entry bookkeeping!
Automate your accounting one click at a time
Start right away with 3 easy steps
Fast data processing, importing and exporting
Balance sheet and income statement, account card details
Customer and supplier management, Cost and Profit centers, Segments
Automated VAT reports
Instant setup and running
Open the program and choose one of our predefined double-entry templates
Create your own file, by saving the template and customizing the accounts according to your needs.
Enter your transactions exploiting the many innovative Banana Accounting available features.
Balances are always up-to-date and you can see your overall profit or loss after every single transaction.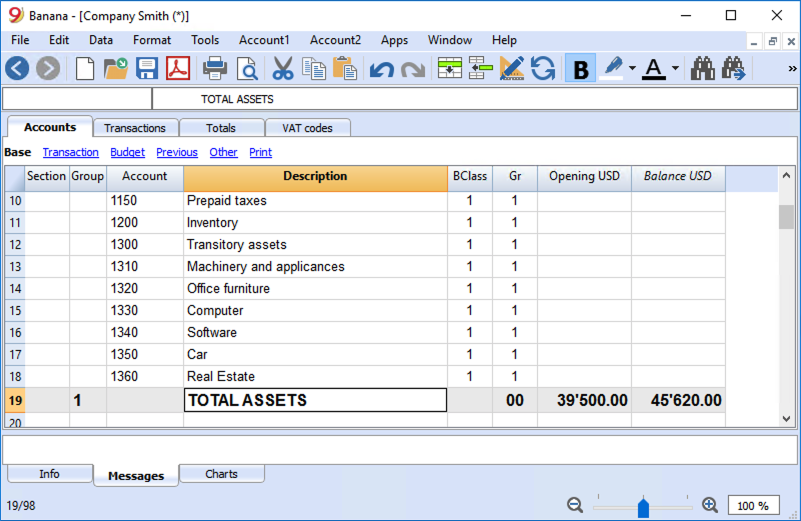 Speedy and accurate bookkeeping
The user-friendly interface makes double-entry accounting easy, as you can move freely, copy, paste and see all the data.
Banana Accounting makes it ultra-convenient by suggesting accounts and reporting errors or differences that you're free to correct anytime. You also get to mark transactions with colors, if you wish – should you need to further "complete" or "verify records. Memorize recurring transactions so you can reload them automatically when needed, link your entries to the relevant digital documents, so you can instantly find your records  without wasting time looking for the paper invoices or receipts.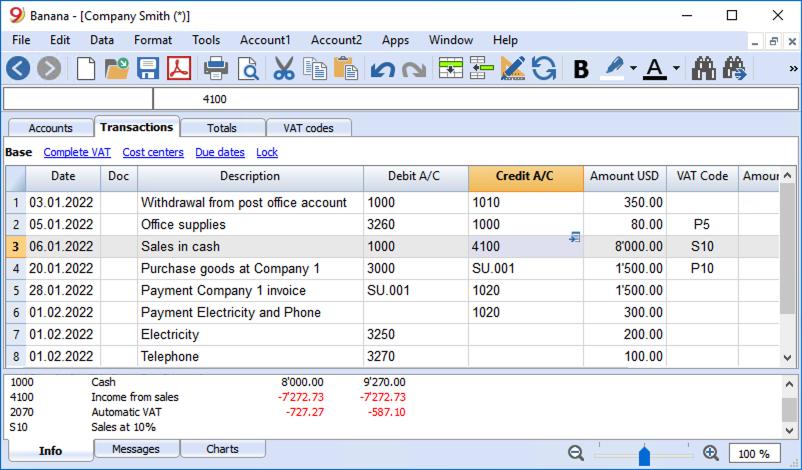 Safe thanks to the Blockchain
Security is critical. That's why Banana Accounting equips you with blockchain to prevent unauthorized editing. Applied and proofed by its successful application through virtual coins, block chain offers the digital seals you need to protect and keep your data aligned with the current legislation.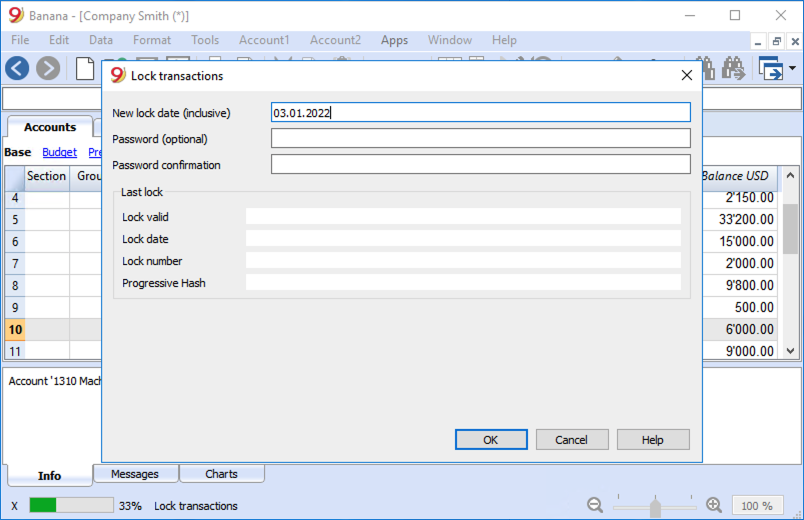 Intuitive billing
Banana Accounting automates invoice creation. Just insert items in the Transactions table and watch how the program automatically generates the invoice. In order to visually meet the highest branding standards, you also get a generous collection of templates to choose from. Some of them are even customizable with your company logo.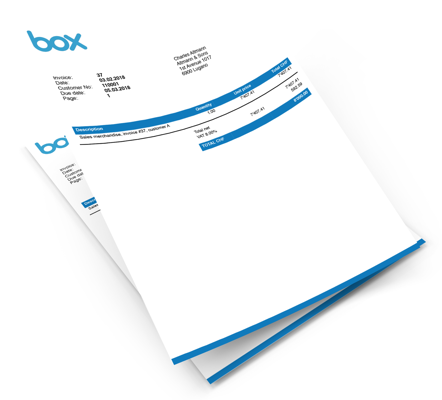 Manage special projects, business sectors or tasks
We keep up with the most dynamic businesses. If you seek advanced details for specific costs and revenues, use the Cost / Profit Centers and Segments. You will instantly know the progress status of a certain sector or project at any time. Need detailed prints? One click and they are done!
The detailed analysis of costs and revenues allows you to better identify the costs and profitability of your project, sector or other activity.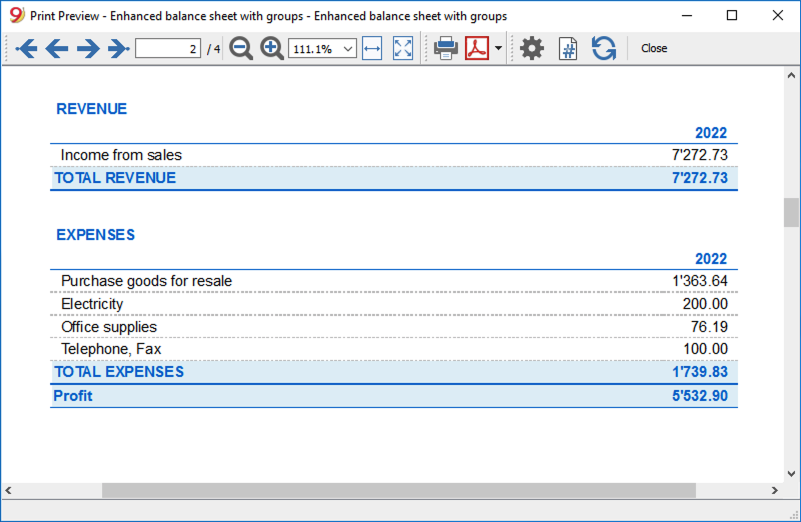 Professional results with one click
With everything so neatly organized, balance sheets and income statements only need a moment to get generated, at any time of the year. Comparison reports with previous intervals are also at hand.
Customize the logo on all statements or choose different colors for columns or amounts. Print, save the settings and done! Next time there's no need to start all over. PDF-friendly. Quality data export to Excel, Html, Txt. Powerful, intuitive bookkeeping at its best.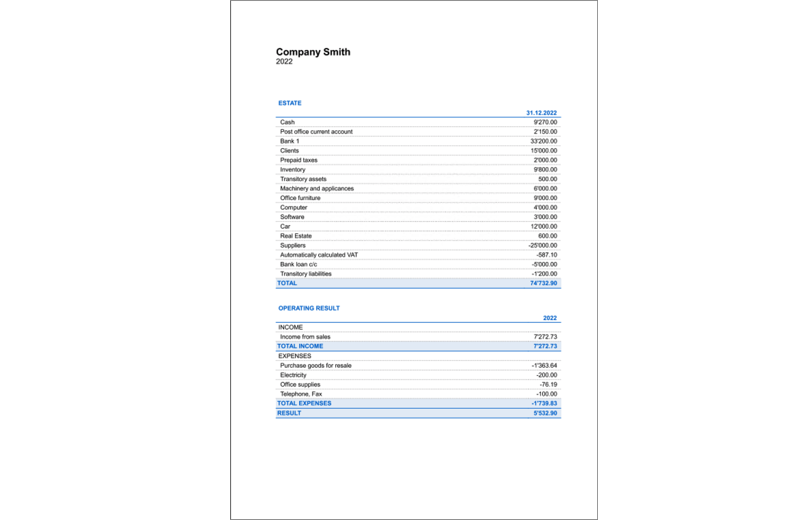 Secure the future of your company
To succeed in business, you need to be forward-looking and plan for the future.
With Banana Accounting you can easily create a budget, which will allow you to make better decisions and reach new levels of productivity.
Projections over one or several years

Forecast of liquidity change

Advanced planning simulations

Professional printouts with comparisons budget/balances