It is mandatory In Switzerland to record the hours worked (Federal Labour Law, Article 46 and Ordinance 1 on the Labour Act, Article 73). The Time sheet utility, integrated in Banana Accounting 9, is free of charge for everyone.

The Banana Time sheet is similar to Excel and flexible like everything else in Banana. Everyone will be able to manage the hours worked in a reliable way -just mark at what time you start and finish work ... even if you only want to account for the hours invested in a specific  project. The Time sheet will always match.
Comprehensive:
holidays
sick leaves
working hours
You may extend and customize/configure the program to accommodate for items such as
trips
expense accounts
travel expenses
 
Benefits:
easy data entry
ours worked, holidays and leaves are always up to date
totals and balances by day, month and year
flexible and simple and adaptable to varying working hours 
possibility to set unpaid leave and holidays
use all year or for specified period only
print monthly report
part time working supported by program

Easy use:
download the most recent version of Banana Accounting (starter edition) and request the license key for the Time sheet without obligation (full version free of charge). 
In detail:
Download Banana Accounting 9
Request the Benefit license for free (if you do not own a Banana Accounting 9 licence,  already, that is)
Menu File, New Command, Create new file window, New empty button, select Utilities >Time sheet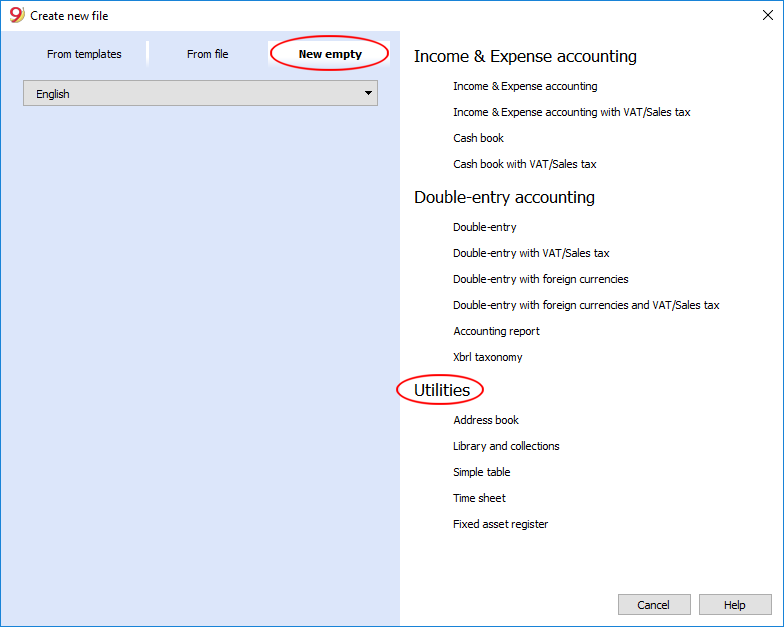 File and accounting properties window will display, where you can set up and confirm your data
Set up your Time sheet in the Start tab.




Insert your working hours


This will generate your report automatically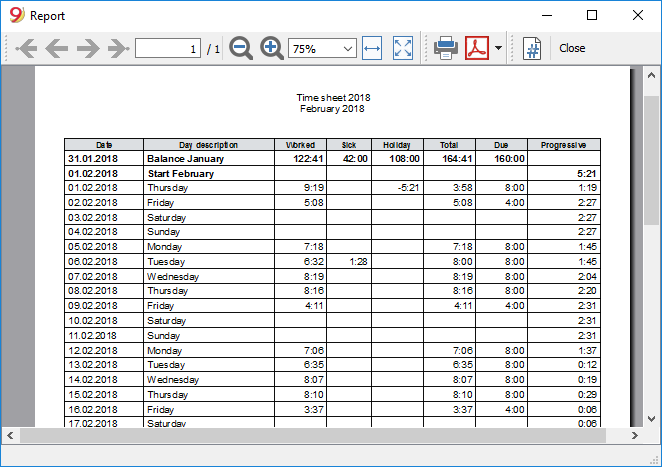 Further information is available in the Time sheet documentation