Invoicing
With Banana Accounting, you can create and customize professional invoices fast and easy. Then just send them to your customers, print them or even set up payment reminders.
No additional costs. No annual subscription. Just streamlined invoicing to save more of your time.
Benefits of invoicing with Banana Accounting
Generate professional invoices in one go
Automatic payment reminder feature
Customizable templates available
Instant invoice creation from your accounting transactions
Convenient Customer Invoice History feature
Fast-lane billing
Create invoice entering them as simple transactions, by filling in a few basic fields, such as Quantities, Unit Price, Invoice Number and our amazing invoicing tool will automatically do the rest (totals and VAT included). If there are more items or discounts, just add more lines. Within seconds, rows become a great-looking, professional invoice that's ready to be printed or sent to your clients. As simple as 1,2,3!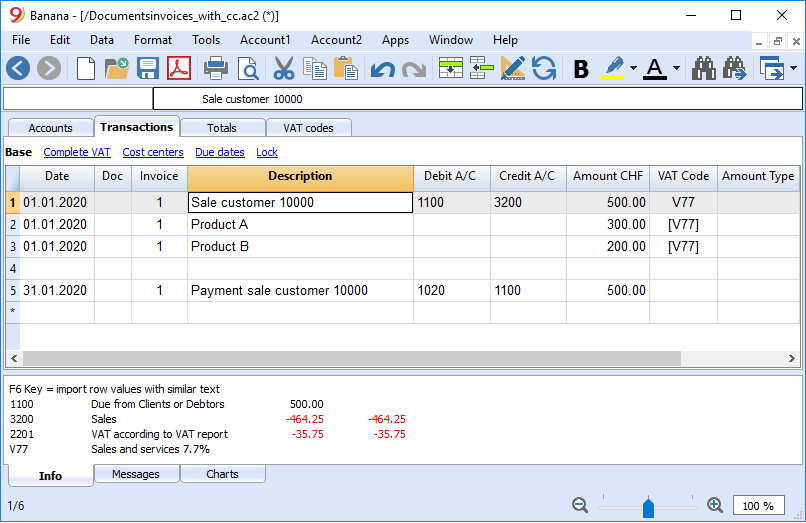 Professional templates
Wow your customers with great-looking invoices! We give you plenty of invoice templates to choose from. You can polish further their style, colors and print until you get the right look and feel for your business.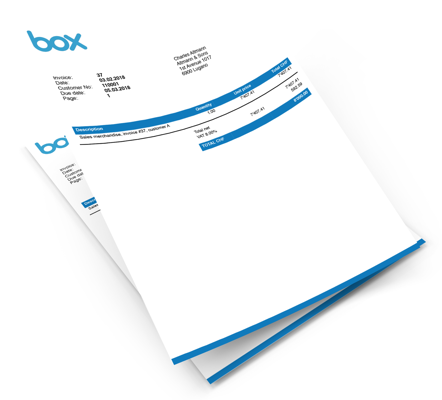 Invoice history check
Your cash flow depends on prompt payments. Unfortunately, that is often not the case. Why waste your precious time figuring out late payments and chasing them? With our billing feature you get all the invoice history you need. At any time, you'll know which client had or still has overdue invoices.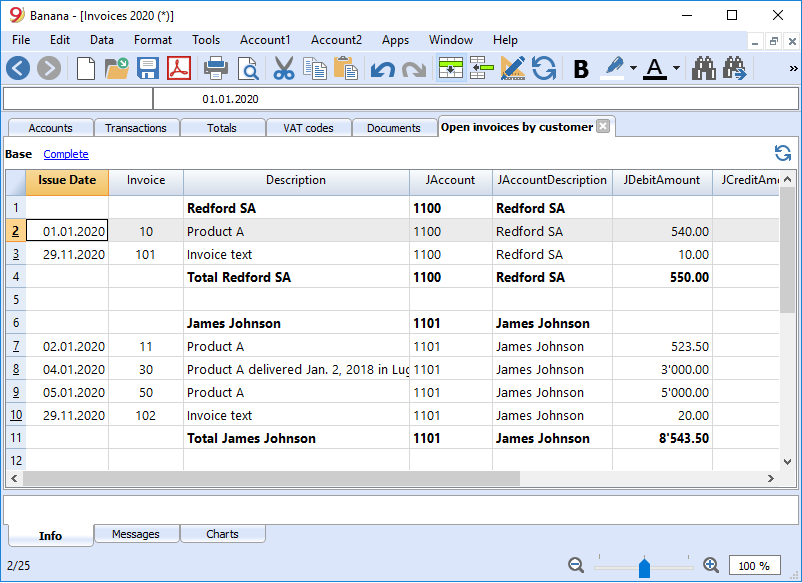 Clients' payment history
Which client is a good payer and which one always pays late? The billing history will give you the right answer with a click, as it will show you how promptly your clients paid prior bills you've issued. View invoice details, initial balances per customer and trace where the issue is.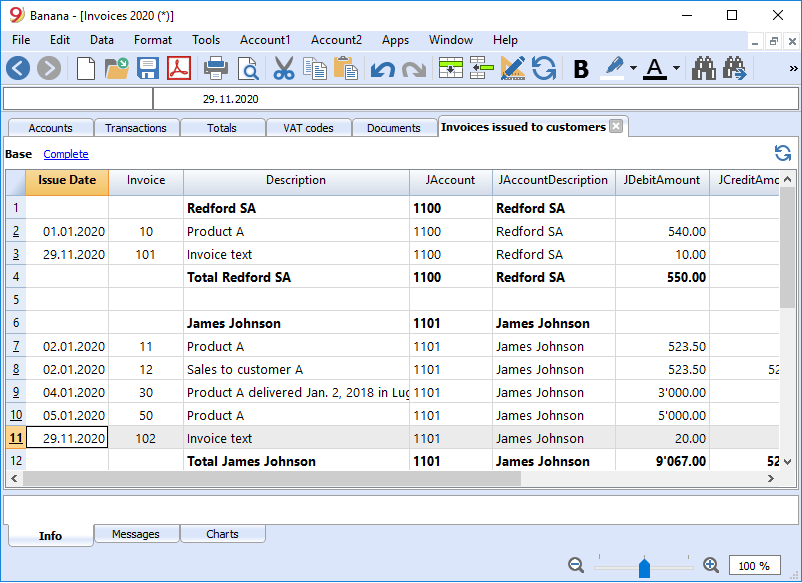 Detailed Customer card
Skip the manual invoice or payment recording! By simply accessing the Customer account card, you'll get a visual snapshot of all the invoices, and any change will be automatically added. We designed this feature to free more of your time and prevent manual entry errors!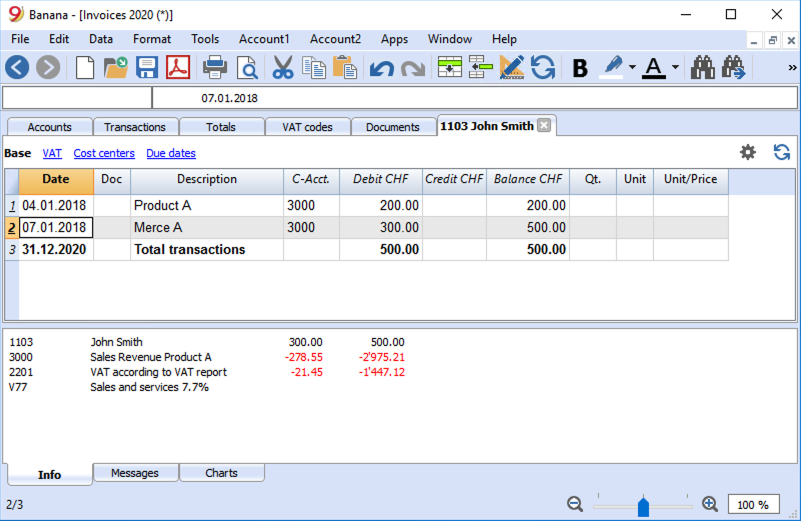 Automatic payment reminders
For unpaid invoices, don't worry or waste time manually creating and sending out reminders anymore! Banana Accounting automatically does it for you! You can also use the Transactions table to keep a printable track with a date and type for each document or reminder issued. All up to date and neatly organized.