You know Excel? Then you already master Banana Accounting
If you are familiar with Excel, Banana Accounting will be a piece of cake. Enjoy the same flexibility and ease of use and discover powerful features that make it unbeatable for accounting management.
Your own digital space
Create as many files as you wish, name them and save them wherever you want: computer, hard disk, USB stick or on your favorite cloud (Dropbox, ICloud, OneDrive, GoogleDrive). If you further need to digitally pack and send files, just use your email and you are done.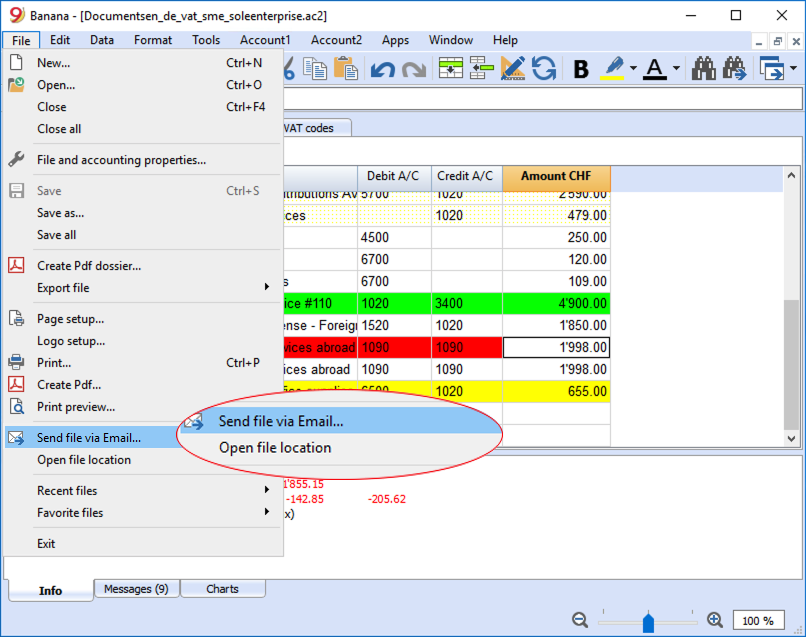 Excel friendly editing
Select, Edit, Copy and Paste information effortlessly. You have complete freedom to move, add, delete and modify information, or to undo/redo operations.
Speed up data entry and processing by selecting zones, rows or even an entire table at once. Next, you can copy/paste sections even with Excel.
Make your data memorable with colors. Much easier to process, understand and analyze.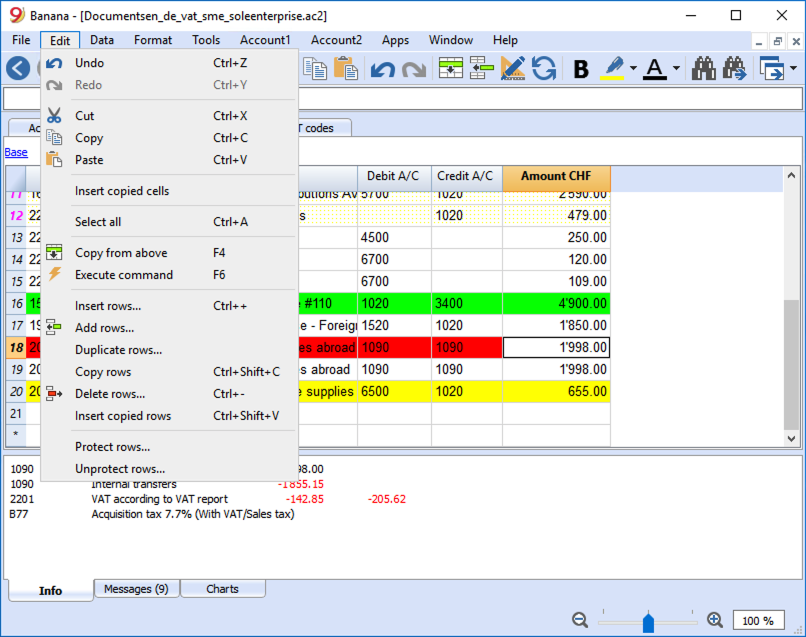 Arrange data as you wish
Order and extract information by just sorting the needed lines to get partial extracts. Go deeper by arranging columns, add new ones or even create custom views with only certain columns on display.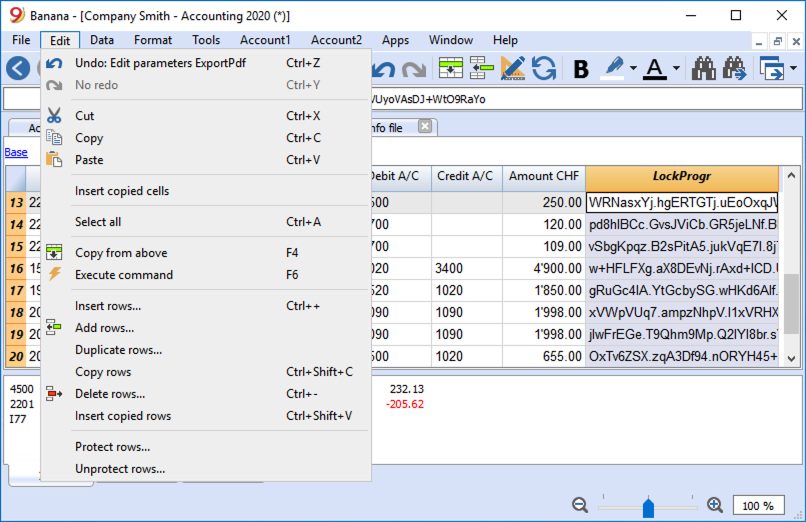 Much more than Excel
When it comes to accounting management Banana Accounting is better than Excel.
Choose from different accounting templates and start in minutes with guaranteed professional results and without having to enter formulas.

Find key features and accounting reports that in Excel would require advanced knowledge and hours of work.

Cross-checks ensure data accuracy according to international accounting standards and any errors are reported immediately.

Why complicate your life? Try Banana Accounting now!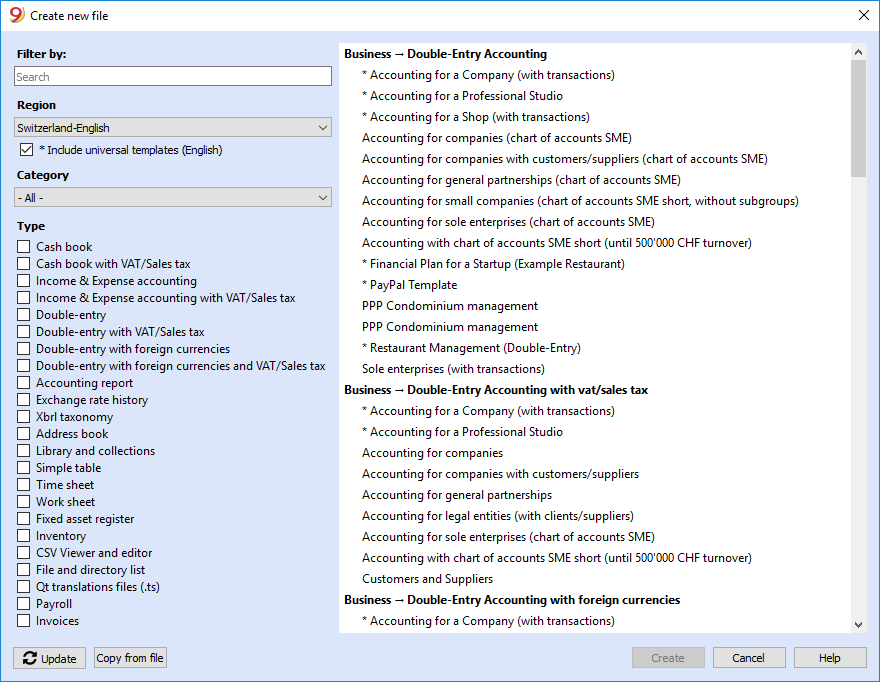 Get financial reports in a flash
Banana data processing is ultra-quick.  At a glance, your financial situation is under complete control, right on your screen. For deeper insights, you can generate reports and save them for later. Each new data-aggregating file you create shows up in the menu. It can be edited, renamed, duplicated or deleted. Get all the tables you need, with notes, smoothly linked within one application.