In order to set up the facsimile of the Swiss VAT form automatically and according to recent regulation changes, you will have to:
To download the App you need to:
go to the Apps menu and select Manage Apps ... 
select productivity in the menu and your selection from the list

Swiss VAT: effective method
Swiss VAT: flat tax method

Click Install button
If you are managing different entities where both methods are required, install both reports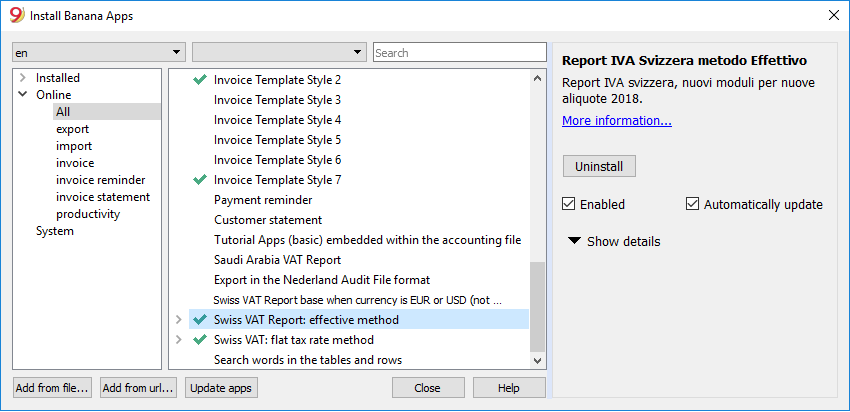 Note on Swiss VAT reports
The new version of Banana Accounting 9 for Swiss VAT reports, has been developed  with BananaApps technology.
Therefore, if there are any improvements, they will be made available automatically without need to install a new version of the program.
In the future it is likely that there might be further changes to the rates. New reports will be made available through the same system of BananaApps. The Federal Tax Administration is considering offering the possibility to import data in electronic format. We plan to make these available also through the BananaApp, if and when applicable.